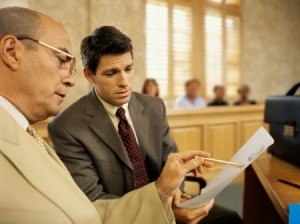 What does the disposition code "SP4" mean on the inmate information search on the lasd.org website (Los Angeles Sheriff's Department)? I read that it could mean state prison four years or supervised probation, but I am not sure which one it could be.
By jasmine from Pasadena, CA

Answers:
Inmate Information Codes
Well in the sites FAQ it says ( for sp3 not sp4 ):

Q: What does the code SP3 mean next to a case?

A: SP3 means that there was a sentence to State Prison and all the inmate's paperwork has been processed and he/she waiting for transportation to the Department of Corrections. Once the inmate has left County jail, the release information section will show the date and time they were sent.

So, I assume SP4 is just another level of documentation. I'd be willing to bet that since SP3 means they are in transportation stage that SP4 means they are transferred and set where they are going. (07/21/2009)

By Becca25
Inmate Information Codes
The best way to get an accurate answer is to telephone the Los Angeles Sheriff's Department and ask them. (07/18/2009)

By Deeli
Inmate Information Codes
It generally means sexual predator 4 which is pretty bad here in Oregon. But yes, do ask or see if there is a legend you can look up. Good luck. (07/18/2009)
Inmate Information Codes
SP4 means on his way to State Prison. Sorry. I googled it. I put in the google.com line. "SP4 in Los Angeles County Jail system" and that is what it told me.
(07/18/2009)

Comments

February 28, 2017
1

found this helpful
Top Comment
Sp, Sp3, Sp4 are all codes to the paper work filed by the county and prison. Sp3 paper work already filed and sent to the prison. So the inmate is waiting on the approval of the state or federal prison's. Sp4 paperwork already accepted and the inmate will be transferred out at anytime.

What does the abbreviation " sp" mean for an inmate?
By karla from Los Angeles

Answers

September 5, 2009
1

found this helpful
Best Answer
Mostly likely just State Prison. Does that sound fitting to your inmate?

June 21, 2016
1

found this helpful
Best Answer
SP means State Prison not sexual predator
Answer

this Question

What does Mcc/Rac/Emc/Ecc/ mean? Then it says, eligible. Yes this is on his paper work to go to the mainline.
Answers

January 13, 2020
0

found this helpful
Best Answer
You must be in California as these are the acronyms for credits in the CA prison system.
This is pretty new to law enforcement and in CA it's called Proposition 57 and was enacted in 2016-2018 so credits must have been earned after 2017.
MCC - Milestone Completion Credits
RAC - Rehabilitative Achievement Credits
EMC - Educational Merit Credits
ECC - ?? (This I have never seen - I'm in Florida so our system will not be the same).
If someone is going up for release from prison the judge will have a record of all credits earned toward an early release.
There may not be credits earned in every category but someone in charge should be able to tell you if there are credits earned and how many points.

poehere
Bronze Post Medal for All Time! 105 Posts
January 13, 2020
0

found this helpful
Best Answer
It appears that you have a list of all the codes except Ecc. I have tried to find this and I do not see it on the documents you can find online.
I would suggest contacting the prison to find out what this code means. There are some prisons that have a different code system they use.
Answer

this Question

My friend is in jail waiting for trial. The last I heard he was going to trial last Monday, but I haven't heard anything. I went to look his name up on my county's jail roster and saw the code by his name changed from "CH" to "SE" with a P after it that has always been there.
Answers

Judy
Gold Post Medal for All Time! 677 Posts
September 10, 2018
0

found this helpful
I have looked up and have not seen these charges. You could call the jail and ask them or a lawyer in your county. This is a general question. You are not asking for personal information

September 10, 2018
0

found this helpful
Most likely the first is "charged" and the second is "sentenced". But yes, look it up or call them to be sure.

September 11, 2018
0

found this helpful
I believe Sandi is right about the charged and sentenced but you should be able to call the courthouse and find out for sure.
Also, all of this is usually public record so you should be able to find what the sentence is but it may take several days before it is posted on their site.
If you know the facility where he is/was located, you may be able to go there and request permission to see him. They should be able to tell you if he is there and if he is eligible for having visitors. You may have to complete a form and he may have to agree to see you. But maybe you will find out where he is or where he is going to be placed.

Pghgirl40
Bronze Feedback Medal for All Time! 196 Feedbacks
September 12, 2018
1

found this helpful
Your sheriff's office, jail main number or courthouse main number should be able to help you.
If you Google your town's name and roster codes, some even have that info in their FAQs.
Prayers for you and your friend!

July 26, 2019
1

found this helpful
I don't really want no answers... cause right about now... there's nothing that could be done...i on my behalf but there's a lot that could be done by God Grace...so i would like a prayer... not just for the inmate... but what am going through period...in my hole situation in life...so thank who's listen and praying... prayers do change....God Bless

November 6, 2023
0

found this helpful
Let's just hope for the best and pray that the holy spirit touches his heart '' and soul for him to be a better person ....and for all a better out come .... Amén
Answer

this Question