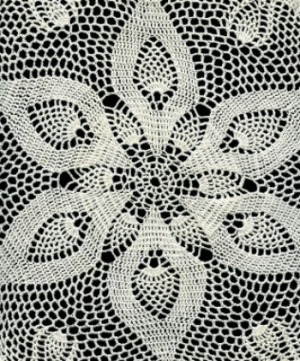 Delicate old lace can be yellowed and have stains. This guide is about removing stains from antique lace.
Ad
---
Questions
Here are questions related to Removing Stains From Antique Lace.
I have a very old white crocheted table cloth that belonged to my great grandmother, but there is a lot of yellowed stains on it. I didn't want to just try anything to attempt to remove the stains. If anyone has had this same issue, please advise. Thanks

Sonya from Bend, OR
Ad
---
---
Best Answers

By Shirley [1]08/31/2007
Try the Biz bucket, it is what Martha Pullen uses to clean antique heirloom things. Change water every day and support the tablecloth when you remove from the solution. In fact you might line a large bucket with a towel - clip the towel to rim or tape it and soak the tablecloth for 24 hours and then check. I have used this to get formula stains out of antique baby stuff.
---
Best Answers

By Denise (Guest Post)08/31/2007
Dissolve a tablespoon of dish washing powder in a bucket of warm water. Let the tablecloth soak in this maybe over night. I use this when I was given my grandmothers doilies. I also crochet doilies and know this works.
---
Best Answers

By Julia08/31/2007
Another two items to try (but not together) are white vinegar and hydrogen peroxide.
---
Best Answers

By Rose Smith [44]08/31/2007

I would let it soak in Oxiclean. It seems to remove a lot of stains and really brightens dull, dingy items.
How can I safely remove brown spots from antique lace and linens?
By Elizabeth B
Ad
---
---
Most Recent Answer

By Grandma J [46]02/22/2013
http://www.howtocleanstuff.net/how-to-clean-antique-lace/

Has suggestions for many things. Also, google Hints from Heloise and then specifically what your issue is. She has many wonderful ideas. The February 2013 GoodHousekeeping issue has a lot in her column this month on this.
I need to know the best way to remove stains from lovely lace. The stain looks like it has set but I do not know what it is. My item was found at an estate auction and I want to get it looking good again without harming it. Thanks so much for any help.

NellieMary from West Virginia
---
Most Recent Answer

By Holly [349]07/25/2006
Well, can you darken the rest of the lace to match if all else fails?
Solutions: Removing Stains From Antique Lace
Do you have knowledge about this guide topic? Feel free to share a solution!