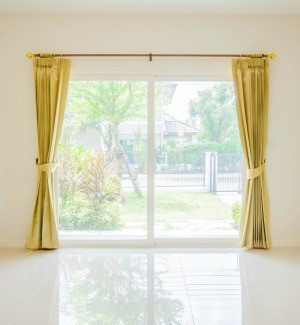 How do I get my yellowed curtains white again? They are 100% cotton with cotton lace.
By Debbie

Answers

May 14, 2010
2

found this helpful
Here is an old trick I learned while working in an antique clothing store. Soak the curtains overnight in whole Vitamin D milk, making sure they are submerged totally. Next day, rinse with cool water, then wash gently in warm water with a mild detergent. This worked for wedding gowns as well as lace curtains and handmade doilies. Hope this helps.

May 15, 2010
1

found this helpful
My mom was able to get an old christening dress white by soaking in Ivory Snow detergent overnight, then washing on gentle with more Ivory Snow, and then hanging in the sun. I couldn't believe how white it was when she was finished. The sun is a great bleaching agent.

Lilac
Silver Feedback Medal for All Time! 450 Feedbacks
May 17, 2010
0

found this helpful
It depends on why they are yellow. If it is nicotine stain you must wash the curtains several times in Dawn liquid then wash with bleach. Rinse in vinegar.

May 18, 2010
1

found this helpful
This worked on antique linens when I had an antique business. Fill washer with water, add 1/4 to 1/2 cup ammonia, allow curtains to soak a short time (an hour should do).
Add detergent (less than usual) and run through wash and rinse cycle. Hang in the sun to dry.
September 24, 2018
0

found this helpful
I have curtains that were white at one time and now they have turned a yellow dingy color.I have tried soaking them in oxi clean in warm water then rinsing an leaving them in the wash all day and they never came out white.what do I do?? Have also tried bleach and I use Tide Simply Clean and fresh for a laundry soap.what else can I do? Please Help! I'm desperate.
September 24, 2018
0

found this helpful
Sry to say but, how does vitamin D whole milk help to turn things white?

November 28, 2018
0

found this helpful
It's the lactic acid in the milk, not the vitamin D that helps take the dinge out. It somehow loosens the bonds of the dinge so that the soap can do its work.

December 3, 2019
0

found this helpful
What if the care label says to dry clean only?
Answer

this Question

My white curtains have yellowed from cigarette smoke. How do I make them white again?

ycp0623 from Johnston, RI

Answers
By Dani (Guest Post)
April 17, 2006
1

found this helpful
I swear by OxyClean to remove the smoke stains from my curtains; It always works perfectly.

April 19, 2006
0

found this helpful
Try a concoction of baking soda and ammonia in your wash. Once had a house fire and was told by the firemen to use this to clean the clothing and upholstery in the house. I also smoke and my white curtains get all smoked up, so tried this concoction and it really works.
Just add it to your detergent, let it soak a bit, then wash; Problem resolved.
By Kelaniz (Guest Post)
October 29, 2006
0

found this helpful
I prefer "Mean Green" spray cleaner or in a pinch, "Awesome" spray cleaner. You can find either them in any grocery store or dollar store's cleaner aisle. Just dilute about 1 part cleaner to 10-20 parts water (preferably hot) and soak 5-10 minutes, then rinse and dry. Naturally, spot check to make sure these products are safe for your curtains. But these 2 cleaners are the best I've found out of close to a hundred for instantly breaking down tar accumulation and stains.
Answer

this Question
I have a pair of white (now yellowed) cafe kitchen curtains that were in bad need of a wash, they looked yellowed so I figured bleach would whiten them up, nope. Does anyone have any suggestions as to how I can get my white curtains back and get rid of the yellow look?
Read More...