The back interior of my car is covered in dog hair from us taking our dog from place to place. We have tried laying an old blanket down and that helps some but most the hair is just embedded in the upholstery. Any tips on how to lift it? We have tried vacuuming and that magic magnetized wand that supposedly lifts pet hair (didn't work).
TexasTeacher
June 25, 2005
0

found this helpful
Best Answer
I saw a program on public television. The guy said to use a household kitchen rubber glove. Just put on the glove and lightly brush over the uphostery. The hair is supposed brush right off. Good luck!!
June 26, 2005
0

found this helpful
Best Answer
I just get some duct tape and fold over inside out making a loop and put your hand inside and it will work great!
June 28, 2005
0

found this helpful
Best Answer
Try using a sponge, either slightly damp or dry, to remove dog hair.
sewingmamma
March 19, 2006
0

found this helpful
Best Answer
Hairspray. Spray a fine mist on a damp towel (better than a smooth cloth) and wipe the seat, sofa, or whatever. Works for dust too. Mimics those new, expensive products that claim to "attract and hold" dust.
March 27, 2008
0

found this helpful
Best Answer
I tried all the recommendations here and I was working for hours. I finally settled on something that wasn't recommended that worked the best - a wire brush. Not only did it brush the hair out, but it got out a lot of unseen dirt and debris. I could actually smell the nastiness that it brought up out of the upholstery.
Try it yourself. Use a rubber glove first, and when you think you're done, use the wire brush on areas you thought were clean and you'll be in for a big surprise.
January 4, 2009
0

found this helpful
Best Answer
There is a new product circulating in the auto detailing industry called Fur-Zoff. I got one from their website, furzoff.net, and love it! it gets the hair that is tangled into the carpet and all. Much better that sticky tape and I like it better than rubber products plus it does not wear out. It gathers the hair into a yarn-like piece and I just pull it off and keep going. It works in the home too. My wife uses one to get the cat hair off our bedspread every night.
Related Content
(article continues below)
May 27, 2008
0

found this helpful
OMG! The rubber glove method really works! When I first read about it, I was sure it was a load of dog crap, but I tried it and it absolutely DOES WORK! A previous roommate had a very large Great Dane - Dane's have very stiff, short hair. He would stand up in my car and stick his head out the roof, rubbing his back on the ceiling. My entire headliner is permeated with hair.
I tried a few other things including damp towels and duct tape. The tape was slightly effective, but there was SO MUCH hair that is was taking forever. Then I tried the rubber glove trick and it's just falling out effortlessly. WOW. thanks to whoever discovered this and thanks to those of you who posted.
October 20, 2008
0

found this helpful
Use rows of duct tape and pull off, and the hair comes right up. When you are done, put duct tape strips on the floor and so the next time your dog is back there, it will be sitting on the tape instead of the car upholstery.
February 10, 2009
0

found this helpful
I have tried "rubber gloves, sticky tape, rubber dog grooming brushes" and found them all to work up to a point.The main draw back is the time it takes to finish the task and dispose of the rubbish. I found on the net an attachment that fits a vacuum cleaner suction pipe and works extremely well in picking up stubborn hairs. It's called "seathog".
February 11, 2009
0

found this helpful
I have used this vacuum cleaner attachment, it fits onto the suction pipe and is easy to apply and use, it's called a "Seathog". The attachment catches and pulls out those difficult hairs as well as lose hairs being sucked up by the vacuum cleaner.Hope this helps.Good luck!
Try http://www.stirtsystems.com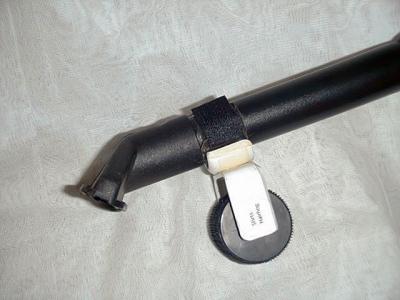 Read More Answers