Spicebush Swallowtail (Paris, Ontario)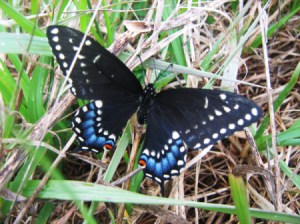 This picture was taken in Paris Ontario, at a pond that's full of colour and nature's wildlife. I regularly take my walks with my dog on the trails here. This butterfly is a Spicebush Swallowtail, which is just one among many that show up to share their beauty!
By Shadrach from Paris, Ontario
Feedback
Post Feedback
Add your voice to the conversation.
Related Guides
Related Posts