Feet Are Itchy from Playing in Grass
My grandson has some type of ground itch on the bottom of his feet from playing outdoors barefoot. Should I take him to the doctor or is there something I can use at home? I have been using vinegar soaks and a salve, but not sure it is going away completely. Any suggestions?
By cybergrannie from FL
Answers: Feet Are Itchy from Playing in Grass
Read answers for this question below.
Hello and thanks to everyone for taking the time to help. I have tried several things and all is getting better. We are using the vinegar now and it is looking very good.
Thanks again and God Bless.
I'd try the vinegar, use white vinegar & rub it in till it's almost dry, then air dry completely. Get some boric acid powder to put in his shoes, this will kill any allergy and or bacteria going on. You can use the vinegar as often as you want. Be sure to let it dry completely, it might itch worse as it's drying, but should be better after.
I agree with MartyD. It is important to know what may be causing the itching. If he has repeated exposures it may end up more serious than a rash. I also think cuten74 is right about the benedryl cream as stopgap, although it would be best if the doctor saw him with at least some of his rash.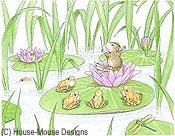 My daughter when little actually had an allergy to either our St. Augustine grass or some little weeds growing in it. Her feet would get a bumpy itchy rash. The only solution was to never let her go outside barefoot! And if the home remedies don't work. Time to see the pediatrician!
Try a benadryl cream and see if that works before going to the doctors (Unless it is really bad). My lil ones have eczema and all sorts of allergies and benadryl cream works wonders..
I think he should see a doctor. He could be allergic to pesticides or fertilizer; whatever you sprinkle on your grass.
Answer This Question
Add your voice to the conversation. Click here to answer this question.
Related Guides
Related Posts