My ex passed away March 14th. We have 2 children together. My question is are they eligible to receive SSI benefits? One of the children is his biologically, but the other one was fathered by someone else.
My ex was the only dad he has ever known, he's even got his last name. I also have the paper they give you at the hospital, when a child is born for the father to sign, saying the child is theirs without a doubt. He signed that saying our son was his. I have several witnesses that can say he claimed him as being his son.
However, his name isn't on either birth certificate because a nurse at the hospital after the delivery, told me that if we added his name he would be responsible for the hospital bills. I knew we couldn't afford that so I left it as unknown. Will this matter?
By Cindy
Ad
---
Recent Answers
Here are the recent answer to this question.

By Tina T.09/12/2013
I applied for survivors benefits for my daughter when she was 6 months and was denied like 6 times. They said that she would need a paternity test. Her father is deceased, he died before she was born. They said that I would have to get a paternity test from someone in his family so I paid for a paternity test and his mother agreed to take it. It came back that she was the grandmother.

When I showed them the test, they approved it and she received 1300 in back pay and 223 a month for a year. When they approved me for it, I wanted to appeal the back pay because I didn't think it was right. I was down to the last appeal to see the judge. I went in the office to appeal it and they didn't give me the proper paper work so they end up letting my 90 days expire and said in the notes that I was ok with the backpay decision. I kept asking about the appeal and was basically told that no decision had been made and that they would contact me. So I called the toll free number to speak with someone and was told that the appeal had never been filed. So they put it in the notes for them to get in touch with me. I went the next day and told them I wanted to check on the appeal and the guy said they had to do some research on my case and they would get in touch with me but never did. The next week when I went up there, they said that they overpayed me and that she wasn't supposed to be getting the money because they couldn't used the DNA from his mother. Can they do that?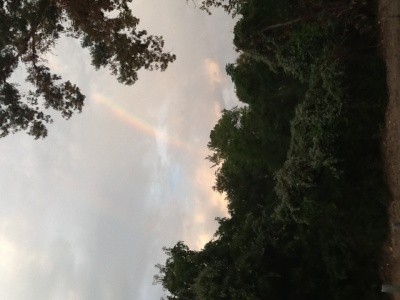 By Lelia Jo Cordell [49]04/15/2011
My children received SS benefits because my hubby, their stepfather, received them. If he had passed away before they turned 18, they would've qualified for Survivors' Benefits until they turned 18.
As Deeli said, never EVER lie to the SSA! I'm not even crazy about the fact that you lied to the hospital about your child's parentage to escape paying the bill for the birth. I'm in no position to judge, though, of course: we were on Medicaid for each of the four I brought into this world. Putting my ex's name down as the biological father didn't negate Medicaid covering my stay.

04/14/2011
Please do not lie to Social Security in any way shape or form as one person commented here to do! Lying to the government can get you into a heap of trouble including possibly being turned down for both children's benefits and possible fines and jail time!

The paper you have from the hospital that your husband signed stating he is the father and the fact that your ex helped raise that child and that the child has his last name means he was the father!

Please just visit your local SS office and take all of the documents you have and keep copies of them for yourself. Also keep copies of any forms you fill out and all correspondence from you to them or them to you.

By Debby Tangblade [2]04/14/2011
I received Social Security checks for my daughter when her step father passed away, until she turned 18. They told me that if he had been claiming her on his Federal taxes; which they check; then she was eligible to receive benefits. Call the SS office or visit them and tell them.

By Marcie [5]04/13/2011
As far as I know, all children born to a marriage are legally the children of the husband. I have read of men finding out they were not the biological fathers, but still had to support the children because they were married to the mothers when the child was born.

By Mary [1]04/13/2011
My 1st husband & I did this but did it legally through the county clerk. I had also not put any name on my sons BC. we went to clerks office & signed sworn affidavits that he was my son's father so we could legally change his last name cause my son was 5 years old. If you have a letter from him it may work but it may not since it is not notarized. Whatever you do, don't tell them he is not the father. Tell them you weren't seeing each other when the child was born & that he had written the paper & signed it in case he passed & you needed something. Tell them you didn't know it had to have any seal. I ended up not needing it 'cause when my husband passed the son that was not his was over 18 & not at home. Give it a try but as I said don't tell them...even if they deny it cause then they may think you're not being truthful about the other info. They never need o know. No testing was done when my husband did this & we were told nothing would ever happen unless his real father tried to claim him. They told me to just say I was seeing both of them then.

By Lilac [18]04/13/2011
You won't get anything unless you apply and all these questions will be brought up and answered at that time. So no matter what we tell you, it won't matter, you still have to apply.

By Patricia Eldridge04/13/2011
This is a link to the Social Security site:
http://www.ssa.gov/survivorplan/ww&os2.htm

By Joan [13]04/12/2011
As far as I know SSI only goes to people with disabilities. When a child's father passes away they get survivors benefits from social security. You should contact the local social security office about this. Are these kids minors?
Questions
Here are questions related to Will My Child Receive SSI?.
My son is 2 years old and his father has just passed. What benefits can I receive for him?
By Kanequa B. from NC
---
Most Recent Answer

By Lelia Jo Cordell [49]05/25/2011
Kanaqua... my condolences on your loss. It's tough, especially with such a little one. However, I really don't think you mean SSI. That's Supplemental Security Income, which is based on your total household income. I don't know about your area or whether it's nationwide, but it was $900 for me. I didn't qualify. As everyone here has said, you need to talk to someone at Social Security. They can explain what your little fellow qualifies for and how to apply.
God bless you and your little one... JPJ
I'm 17 years old. My farther died when I was 3 years old and I'm not able to receive his benefits because he did not sign my birth certificate. He was in jail, so therefore the SSI said I can't receive his benefits. They said I needed his parents' signature; then they said I needed some kind of paper saying he is my father. The only paper I have saying he is my farther is an obituary; will that work or what can I do?
By Jamieca
---
Most Recent Answer

01/17/2012
If your fathers DNA is not available you can still have a DNA test done if he has any living parents or siblings. The money will not go to you but rather to the caregiver you live with to help pay for the costs of housing you. I doubt it is retroactive however. I believe the rule is still intact that as long as you're going to school they (the caregiver) will receive the money until you turn 23 and continue living with them.

It is also possible that if your father was young enough and/or had been in jail a long time that he had never even paid enough into Social Security for any benefits to go into effect so weigh the cost of a DNA test, whether you will continue going to school after high school and the amount of money that might even be received by your caregiver before spending the money and effort for the test and further applications to Social Security.
My son's father recently passed away at 35 yrs. My son is 14 and his father was behind on his child support payments. Will my son be entitled to any benefits? We were never married, but his name is on the birth certificate.
By Alice
---
Most Recent Answer

By Carol Swanson [17]12/26/2012
Don't hesitate to contact the Social Security Administration via their national toll free number! Their agents are there to answer your questions.

You may even want to make an appointment with a lawyer to see what recourse is available to you. The first visit is always free as far as I know.

Best of luck!
Archives
Thrifty Fun has been around so long that many of our pages have been reset several times. Archives are older versions of the page and the feedback that was provided then.
Will my child whose father receives SSI or SSD receive monthly payments of her own?
Ruth from OH
---
RE: Will My Child Receive SSI?
Yes, I believe your child is entitled to Social Security until the age of 18. Even then the child can receive it if they go to college. Please contact your local Social Security Office. Good luck. (01/30/2009)
By Carol in PA
RE: Will My Child Receive SSI?
Yes, if the father is receiving disability. The child will receive 1/2 the amount of the father. If dad gets 1000 the son gets 500. I don't know how SSI works. Hope this is helpful. (01/30/2009)
By Rebecca
RE: Will My Child Receive SSI?
SSI is based on need. If your household (the household where the child lives) is above a certain amount, your child won't qualify. You should contact your local Social Security office to find out. Best to you! (01/30/2009)
By JustPlainJo
RE: Will My Child Receive SSI?
Our daughter received Social Security because she was under 18 when her dad retired. It could continue until the completion of college in some cases. Social Security determined that she was legally disabled at age 18 (physical and mental handicaps). To get her SSI she had to have less than $2000 in assets (set up a trust fund if needed for the excess). She did not qualify for SSI at first because I didn't understand fully what her Social Security expenses could be used for. You need to document that the child is spending his/her share of utilities and food before SSI can be awarded. Be also aware that whoever is the child's Social Security "guardian" will have to file annual reports on how the monies were spent, so keep receipts. (01/30/2009)
By Nell's Mom
RE: Will My Child Receive SSI?
Yes, your child or children would receive SSD if your husband gets it but it is not half the amount. I'm not sure how they calculate it. My husband is disabled and gets $569 a month (after Medicare expenses) and our son gets $145.00. We had another baby and I asked about money for him, but they said they would just split the $145 between both kids until the older one turns 18 and then the baby will get all of it. (01/31/2009)
By Cindy S.
RE: Will My Child Receive SSI?
She would not receive SSI as that is based on need, but would require her to be disabled (as well as meeting the $2000 limit in assets/resources). If the father receives SS benefits based on retirement or disability, she would receive benefits as the child of a retired/disabled parent. If the father only receives SSI (but not retirement or disability), she would not be eligible for benefits. The difference between SSI and SSD is that SSD is based on whether or not you worked and paid in, whereas SSI is not. The amount a child receives from the disabled parent's claim is determined by how much the parent draws. If there is more than one child, the child amount is split between the children. Once you contact SSA and provide proof of relationship (daughter), they will let you know what she qualifies for. Hope this helps. (02/01/2009)
RE: Will My Child Receive SSI?
My children received SSD benefits when their father became disabled and after he died, up to the age of 18. There is not a provision for SSD benefits after age 18, even if they go to college. Benefits terminate at the age of 18 or at the end of their post-secondary education (which is high school, not college). (02/04/2009)
By Belzin
My ex-husband revives disability SSI and I found out that our daughter is eligible for benefits as well. He doesn't want that for her and says that he is going to have it stopped.
Answer This Question
Add your voice to the conversation. Click here to answer this question.