Receiving Social Security Survivor Benefits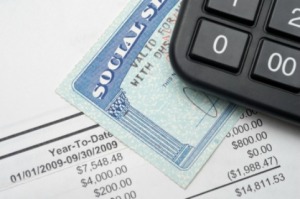 My brother recently died and he has two children. Their mother receives their money now; she is not giving it to them. Can they switch it over to mother or I?
By KC
Answers

February 16, 2014
1

found this helpful
Best Answer
Are the kids minors? As a whole the money is intended to support them, not for them to spend on whatever they want. Furthermore, it isn't needed for actual support, how do you know their mother isn't saving it for college? This is something like child support, which is intended to help provide the necessities that a kid needs, not to let them have all kinds of fun with it. Talk to your local Social Security Office and see what they say.

February 16, 2014
0

found this helpful
Best Answer
My children get ss since their father passed away. The money is for their food, their share of rent or mortgage, utilities, insurance, dental, eye glasses, class ring, yearbook, clothing, shoes, their share of a overnight trip if we take one, field trips.
If you look at the check, you will notice it is made to the adult whom they live with. Mine is made out to me, "on behalf of" their name. The money is not to be given to the children to blow. On the other hand, my kids are in high school now, so I am saving part for college, and I do give them each an allowance out of it.
Answer

this Question
373 More Questions
Ask a QuestionHere are the questions asked by community members. Read on to see the answers provided by the ThriftyFun community or ask a new question.
My grandson received benefits after his mother's passing. He is now 18 and graduated from high school at the end of May. Will he get final check in June? He is going to college full time in August. Also will benefits continue since he'll be a full time student?
By Barbara B.
Answers

October 28, 2014
1

found this helpful
Best Answer
I can answer this for you if you haven't had an answer by now. Benefits stop after a child graduates from high school. They no longer pay benefits for full time college students.
Answer

this Question
My husband is wanting to adopt my daughter and she receives Social Security from her father who passed away while I was pregnant. Will she still get her Social Security checks if she takes my husband's last name and does not have her father's last name?
By Courtney P. from Knoxville, TN
Answers

(Guest)
Gold Post Medal for All Time! 846 Posts
June 6, 2011
2

found this helpful
Best Answer
I agree with MCW. Call Social Security or go to the local SS office nearest you to get a correct answer. I am sure your family could use the checks she recieves to help with her expenses but on the heart side instead of practical perhaps you could also keep this next paragraph in mind if your daughter no longer receives benefits after the adoption:
I was legally adopted by my daddy when I was eleven and personally am so thankful for that loving gift and no amount of SS money from my biological father's death (who had died when I was three) would ever have meant as much as to me as my daddy who loved me unconditionally and who loved me enough to give me his name.

June 6, 2011
0

found this helpful
Best Answer
My husband died of cancer in 1986 when my son was 18 months of age. My son received Social Security survivor's benefits until age 18, even though he was adopted by my husband after I remarried. We even got a replacement birth certificate with his "new" last name. Don't know if the rules have changed since then, so it's best to check with your local Social Security office.
Answer

this Question
My father passed away when I was in the fourth grade. I'm just now graduating high school and am about to turn 18. I was receiving Social Security, he was also disabled when he died. Can I still receive it for college?
By Caleb from Chickasha, OK
Answers

February 27, 2014
0

found this helpful
Best Answer
You'll have to get proof of paternity through family court to get the father's name on the birth certificate. I'm going through it now even though my son's grandmother called right after his father died and they said to just come in. I don't need anything.
Good thing when I got his birth certificate without his father's name, I called and figured out how to get it on there or I'd be waiting longer than I already have to. I have a court date next month then I have to make another SS appointment once I have the proof.

February 28, 2014
0

found this helpful
Best Answer
Hi - only the SS office can answer your question.
Be sure to take yours and your dad's SS numbers, as well as a copy of his death certificate.
You may not receive the same benefits but you may be able to get some money for college. Be sure to check with your school's counselor for the kinds of help you may be eligible for.
Good luck and please stay in college if you can.
Answer

this Question

I have a 16 year old son who receives survivor benefits. He is staying with his grandpa while going to school. I send him money every month to live on.
I have been saving money in his savings account since he has been gone, can he sue me for that?
Answers

February 5, 2017
0

found this helpful
Best Answer
SS is supposed to go to the person who is raising the child, for the care of that child. If you are not spending it all for his upkeep, then you are in in trouble. But, if you are spending some on his insurance, some to send to him, some for his school expenses. If you are going to be giving him what is in the savings, you are probably ok. They will ask if he is getting proper food, clothing and such provided where he is living. If he isn't, and you are using the money to pay your expenses, they you are in violation.
My friend received money for her daughter, yet her daughter lived with her grandma for school, so that she could be in a better school district (she had been bullied at her local school, so they moved her). She continued to get her daughters check. However, with the money from that check, she paid for all her daughters school expenses, health insurance, school lunches, clothing....her Grandma had no expenses for housing her as the mom was still providing all that-from her ss check. She told the ss office what was going on and due to the fact she could account for every cent of the money and the fact there was a police report of the bullying, they were fine with it.
If
Answer

this Question
My ex and I were married for over 34 years. Can I get his Social Security although we were not married when he passed away?
By M. T

Answers

Janet
Silver Feedback Medal for All Time! 399 Feedbacks
July 11, 2013
0

found this helpful
Best Answer
I am pretty sure anyone can collect on an ex -dead or alive - if they were married for at least 10 years - - if you are over the age of 65. Social Security has a wonderful website.
Answer

this Question
My father was in the navy during WWII. I am now on Social Security disability. It is difficult to live on a fixed income. I want to know if I, his daughter, can apply for Social Security benefits from my father.
By Sandra
Answers

November 24, 2014
0

found this helpful
Best Answer
I hope you have paid a visit to your SS office for answers to your question.
I would like to add;
You can only receive one benefit check so - if - you are eligible under your father's SS then you would have to decide which name/number you will use for benefits. There may be a difference in the amount of money from one "name" to the other.
Answer

this Question

My husband was murdered in 2003. We had two children 11 and 18 months. When I signed up, I only signed up my kids because it seemed in the long run they would receive the most benefits, plus I was only 32 and the likelihood of myself getting remarried was considered.
I did remarry, but divorced in 2012. My daughter has since been dismissed from drawing due to her age. My son is still receiving benefits, but I was wondering, now that I am no longer married, can I still draw the widows benefits? And I do work, so would it be wise?
Thanks in advance!
By Jennifer G
Answers

March 6, 2014
0

found this helpful
Best Answer
I receive that benefit as well as my social security. One thing I do know is this you would have had to be married to your deceased husband at least ten years. It just might "pay" you to call your SS office. I hope this helps.
Answer

this Question
I am 17 yrs old and I am wanting to move out of my parents' house. I was wondering who my check will go to when I do move out?
By Kirstie
Answers

February 10, 2014
0

found this helpful
Best Answer
Do you plan on moving out before you are 18? This is something that you and your mother are going to have to make arrangements to go to your local Social Security Office and talk to them about. I might be wrong, but as long as you are a minor the checks go to your parents for your support or if they can afford to put them in savings for college. That being said, I have always heard the checks stop when a child turns 18 or graduates from high school.
Answer

this Question
My son's father passed away before my son was born. Can my son still receive survivor benefits even if his father did not sign his birth certificate?
By Monica
Answers

July 18, 2011
0

found this helpful
Best Answer
The readers are right, check with you Social Security Ofc. The phone # is on the phone book in the blue pages, or you can get the 800 # online. Most questions can be answered over the phone; in some cases, you can apply over the phone.
Answer

this Question
Published by ThriftyFun.
© 1997-2023 by Cumuli, Inc. All Rights Reserved.
https://www.thriftyfun.com/Receiving-Social-Security-Survivor-Benefits.html