Prevent Identity Theft
If you're like us, chances are you know someone who's been taken for a ride by an identity thief. It's a bad ordeal, and when you're pinching pennies, it can be the last straw if someone invades your financial privacy. Here are a couple of things we do around our house:
Change your online financial passwords every 28 to 30 days, and leave Fido or Fluffy and your kids' names and birthdays out of the mix. The best passwords are at least 12 characters in length, with a mix of upper and lower case letters and numerals and no words that can be found in the dictionary.
Keep your passwords in a safe place. This sounds like a no-brainer, but a book at your desk or a file on your hard drive isn't what you want to do. We keep ours in a small flash drive ( thumb drive, stick) that's squirreled away far from the computer desk. We also keep a hard copy locked in our fireproof safe.
If you also have a portable cash box/safe: did you know that most people keep them in the master bedroom? Well, thieves do. It's one of the first places they look. Find another area of your home to stash it - the more dust bunnies and grungier, the better.
If you don't shred sensitive paperwork and mail or otherwise dispose of it wisely, you're a sitting duck for an ID thief. We don't own a shredder, but cut the paperwork up in small back-and-forth pieces, let them sit in a bowl of hot water for a half-hour,which blurs the ink; drain and - here's where Fido DOES come in- throw it into a fresh doggie doo disposal bag and fill 'er up our next trip out with the dog. (Kudos to the prospective thief who'll muck through this).
Cat owners can throw in used litter; non-pet owners: be creative! Mix the paper sludge in with coffee grounds, leftovers, or anything else that's a mess.
Yep, it's a little extra work, but not nearly as time-consuming, scary, and aggravating as trying to get your bank account and credit score back to normal if you've been caught off-guard.
By puppermom from Hollywood, FL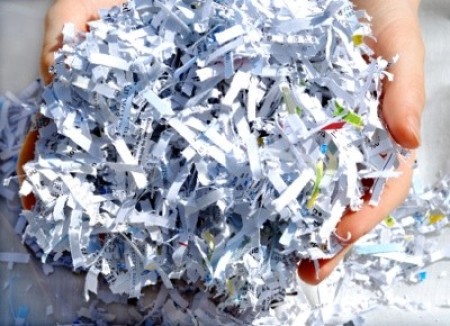 Add your voice! Click below to comment. ThriftyFun is powered by your wisdom!
Add your voice! Click below to comment. ThriftyFun is powered by your wisdom!
Related Content
In This Guide
Categories
Guides
More
Categories