There is a new phone scam. The caller identifies himself as a business and then asks if you can hear clearly. If you say, "Yes", your voice is recorded. Purchases are then made. When you say you didn't order the product or service, your recorded "Yes" answer is the "proof" that you did. There are other questions that may be asked such as, "Are you the head of the household?" The thing the questions have in common is that they all can be answered with "yes."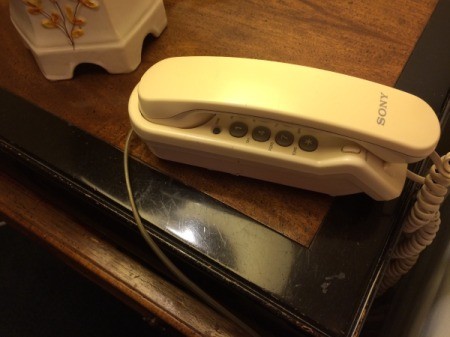 The best thing to do is to hang up when you receive a call like this. These calls may also ask you to press a button if you want to be put on the Do Not Call Registry. If you do press a button, scammers will identify your phone as an active phone number. Again, the thing to do is to hang up. If you have their phone number, write it down and notify the Better Business Bureau.
Source: Clark Howard
Editor's Note: This scam is still considered unverified but it is good information to consider. Voice mail or an answering machine works well to stop most scams or telemarketers if dealing with an unknown number.
Here is a link for more information on this phone scam.

http://www.snopes.com/can-you-hear-me-scam/
---
November 15, 2007
0

found this helpful
I just had this happen this morning and I wanted to let you all know about it. I had a man with a very thick accent call my cell phone from HSBC - London. I have an auto loan from HSBC so I wanted to make sure it was not about that.

He was very hard to understand but asked for my email address because a man with my same last name had died with no next of kin. Now, my husband and I made up a brand new last name when we got married by combining our middle names so there is no way we have any unknown relatives with the same name.
I told him that I don't give out my email address for business matters and I would be happy to give him my office address for any correspondence by mail. I then asked how he got my personal cell phone number. This is when he hung up.
I just wanted to let you all know that this is happening so you can be on your guard. I don't know why they would want your email address but probably for some sort of scam email. You would get the message, remember the call and think it was more legit.
Thanks and don't give out your email address to anyone you don't know or trust.
Jess
Comments
By Teresa (Guest Post)
July 15, 2008
0

found this helpful
Top Comment
hello. I actually got an email from HSBC bank- London a few minutes ago. i've actually gotten it a couple times. and I had something i went through HSBC bank, so i checked it out and it's the exact same thing with the next of kin things. just thought you should know. if you have any information on scamming with that email, please let me know!
thanks!
Editor's Note: Because I get nearly every spam known to man, I NEVER login using a link in an email, even if I think it might be my bank, mortgage or credit card company. I always login from my own links. I've seen spam that is very convincing, it looks just like the site but isn't. I believe I've gotten ones from that bank.
Google has implemented a new feature which enables you to type a telephone number into the search bar and hit enter and you will be given the person's name and address. If you then hit Mapquest, you will get a map to the person's house. Everyone should be aware of this! It's a nationwide reverse telephone book.
If a child gives out his/her phone number, someone can now look it up to find out where he/she lives. The safety issues are obvious, and alarming.
Note that you can have your phone number removed or blocked. I tried my mom's number and it came up along with the Mapquest and directions straight to her house.
In order to test whether your phone number is mapped, go to Google.com (http://www.google.com/). Type your phone number in the search bar in this format (555)555-5555 and hit enter. If you want to BLOCK Google from divulging your private information, simply click on your telephone number and then click on the Removal Form. Removal takes 48 hours.
Check your own number. Although this may not apply to you if you have an unlisted number or cell phone as primary contact, but you may know someone who needs to know this. This could be very terrible if a child gave out their phone.