A squeaky office chair can be annoying and even embarrassing. Fixing your squeaky chair will prevent all eyes from being on you every time you sit in your chair. This is a guide about fixing a squeaky office chair.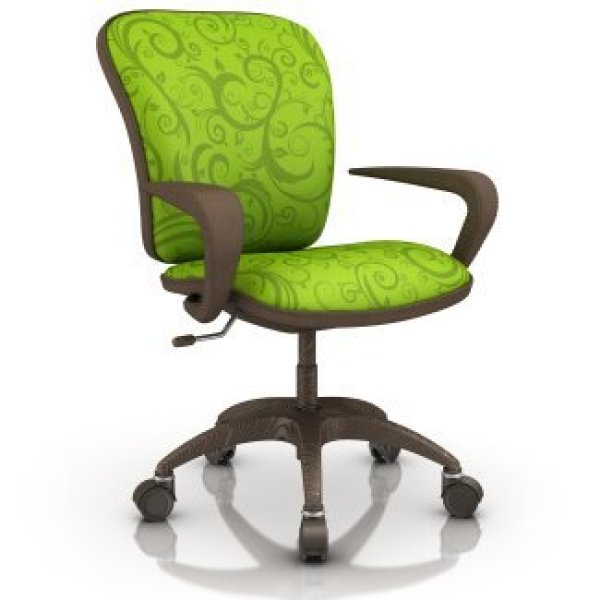 Filter

: All Articles
Sort

: Relevance
Everybody in your office will be annoyed at a squeaky office chair, if it's yours at home you will be annoyed. Either way let's fix it. It's easier than you would think.
First make sure the chair is on a even surface and is level, if this is all in alignment let's proceed. I always try to use organic materials when possible. So I go to olive oil first, you can also use WD40. Put this on the springs and bolts under the seat. Make sure you have a cloth for any extra oil that could stain, if you haven't already protected the area (seat and space where fixing).
If it still squeaks go to every bolt, screw, and spring seeing if they are tight, or evenly tightened. You can adjust them or just unscrew and redo to make sure each one is in its correct position. If the chair is older, use the oil (or DW40) before you unscrew the screws or bolts. Then apply again before you replace them. This step will make sure everything is lubricated evenly.
This should have your squeaky chair as quiet as the day it was bought. Remember moisture in the air or air conditioning causes rust, so using the oil prevents and removes the built up rust keeping it from happening again in the future.
Source: Common sense, I watched my daddy and brothers do this all the time
By Luana M. from San Diego, CA
Comment
Was this helpful?
Helpful?
Yes
If the location of the squeak is more inside the mechanism, get some WD-40 with the long red tube on it and spray up in there. If it's not way in there, then you can use WD-40 without the sprayer tube, or even use spray vegetable oil.
By Cricket from Parkton, NC
Comment
Was this helpful?
Helpful?
Yes
How do you remove the seat mount on an office chair in order to fix a squeak?
By Scrcrow from Orem, UT
Answer
Was this helpful?
Helpful?
Yes
No need to remove the mount. Just get a can of WD-40 with the long straw on it and poke it up in there to give it a good spray.
Reply
Was this helpful?
Helpful?
Yes
How can you fix squeaky office chairs?
Linda P from PA
Answers:
Fixing Squeaky Office Chairs
If you know where the squeak is try silicone spray. You can get it at the auto parts store pretty cheap. Or you can try powdered graphite from a hardware store. I suppose you could sit forever with a number 2 pencil and go over the area where the squeak is, but the powdered graphite is much quicker.
Good Luck. (04/25/2007)

By SalTCBug
Fixing Squeaky Office Chairs
As crazy as it sounds try Vaseline. Not sure if it'll work for ya, but it worked for the one we have here at home. I put some in a sandwich bag, snipped off the corner of the bag and "Piped" it onto the problem area, then smoothed with a Q-Tip. I've used cooking spray too. Both of them have worked. Good luck. (04/26/2007)

By Cali's Mom
Fixing Squeaky Office Chairs
WD40 seems to dry up after a week or so. We have found the silicone spray lasts longer. I also think that the Vasoline trick may be even better since that won't dry up at all. (04/26/2007)

By kimmcg
Fixing Squeaky Office Chairs
Vaseline trick works like a charm. Took the seat apart from mount, lubed up all metal contact points, and no more loud squeaks. (08/24/2008)

By OwnerOfNon-SqueakyChair
Comment
Was this helpful?
Helpful?
Yes