When your child uses the wall as their canvas or your accidentally get permanent marker on the wall it needs to be cleaned off carefully. This is a guide about removing permanent marker from walls.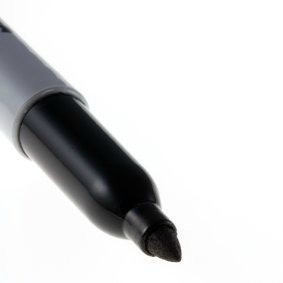 By Mandy85 1
My two kids got a hold of my permanent marker and scribbled all over their bedroom walls. For a month now, I've been trying everything I can think of to remove it and nothing seems to do the trick. I've tried Totally Awesome, power spray, nail polish remover, rubbing alcohol, Magic Eraser, hair spray, toothpaste, and many others! Please help me.
By Mandy85
---
Most Recent Answer
By Judy = Oklahoma 60 750 Flag
November 18, 2011
I've used Simple Green on permanant marker before & it usually works for me. But if it's been months, it may be so absorbd that it won't all come out. I used the Simple Green full strength with a rag, using a toothbrush in the harder spots. Most of it came out, I had a few barely visible lines left. This was on white painted walls though, so if you have colors, it mught make the color lighter.
---
By tanya 1
I have a 4 year old who loves to draw. I read on here that hand sanitizer works to take permanent markers off walls. It sure did, along with a layer of paint, but it did the job. I also tried rubbing alcohol. It didn't do anything.
The next best thing I used for my walls was SOS pads. They leave a blue tinge on the wall after cleaning but they work. It may take a few times to rinse the wall but it worked oh-so-well for me.
I hope it does for other people having the same issue with a small artist.
By Kapree2010 from Victoria, BC
By bridget 1
How do I get black permanent marker off the walls?
By Bridget from Scottsville, KY
---
Most Recent Answer
March 31, 2011
Mr Clean Magic Eraser Gets Permanent Marker off items. Hopefully your walls are painted with at least a Semi-Gloss Good Luck!
---
How do you get black Sharpie off of white walls?
By Deliana