The wound was kept clean and healed quickly, and Millie was quite happy and comfortable in her little vest
By lanky liz from Scotland
Feedback Forum
Feedback about this article is posted here. Want to contribute? Click above to post feedback.

By Peggy [6]01/31/2013
Great idea! When my sweetie pup had stitches, (more than once) I put a modified T-shirt on her.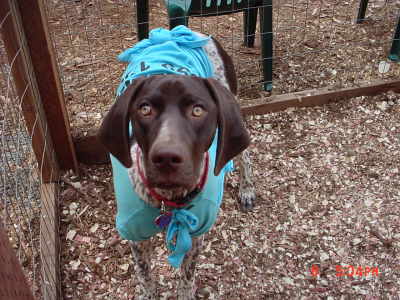 By Judy [8]03/12/2010
Great idea, or at least for my nerves and, also, for Big Al that is getting fixed in a couple of weeks.

By elizabeth thom [12]03/11/2010
Here is a photo of the invalid after her operation.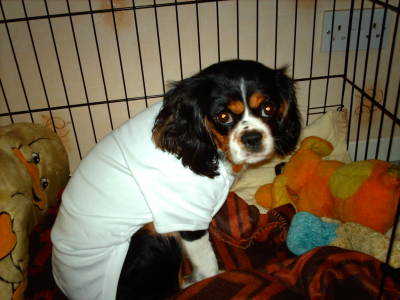 By marion davidson [22]03/11/2010
Good tip!
Post Feedback
Add your voice to the conversation. Click here to share feedback.