I am turning 12 on Aug. 27, but my party is on the 23rd. I need some games to play. I am having a spa party and it is gonna be super fun, but I want some games to play that go along with my theme. Also, we have a hot tub so if you have any just plain hot tub games, no theme that would be awesome! Thanks!

Allie from St.Paul, MN


By Allie
Ad
---
Best Answers
These answers have been rated the best for this question.

By Hanna (Guest Post)09/21/2008
Well like my best friend had a ag spa sleepover and asked some of the kids parents to volunteer to work at the stations instead of hiring professionals. They had the pedicure and manicure station, facial station, and one station they had things where you made flip flops for you and your ag dolls! It was really neat and in the morning everyone took their ag doll and watch a doll hair salon video and did their doll's hair. I loved it

By Mary (Guest Post)08/14/2008
Hey

Okay, so I'm having a spa party with some of my cousins, and I'm doing a lot of research with it because I want it to be AWESOME. I'm going to give us a foot bath and a pedi. I saw that if you pick a color to be your theme it makes everything more relaxing. It says that Lavender oil and other essential oils are also relaxing to have. Lighting candles adds a mood and makes it more fun. Playing music that the guests like is fun to do also. When your guests are soaking there feet, throw a bunch of towels through the dryer so they'll be warm.

For facials, I found a whole bunch of recipes all over the web. My friend showed me one where you take 1/2 cup of honey, 3 tablespoons of oatmeal, 2 tablespoons of brown sugar, and 1 tablespoon of marmalade and you mix it all together. It's really cool but your face feels weird when it's on. Wash it off with a warm wash cloth, but don't wipe it off. Pat it off. It's better for your skin.

After the facials, we're going to paint our nails. My cousins are the ages of 9-12 so we're going to pair up with the one closest to our age.

Then we're going to do each others make up and dress up.

My cousins thought it would be cool if we could do a talent show where we sing, dance, show our artwork etc. It thought it would be cool, so I'm creating a stage for the show.

The party is going to be totally AWESOME

I hope I helped!

-Mary

By (Guest Post)02/19/2008
Well, I am having a spa party too, here are some Ideas I came up with!

Accessories Swap: All girls bring accessories that they don't like and you swap them.

Dressing room: have a room set up with a rack of clothes (your clothes or from goodwill or salvation army) and have the girls pick out different outfits to wear to the mall and on the catwalk!

Claire's challenge: each group gets $15. there is a list of things that you can find in Claire's. they have half an hour to find everything on that list and pay for it!

mall shopping spree: each girls brings at least $25 and you go to different stores in the mall and buy clothes and stuff!

pjammy grammys: each girls brings two pajama outfits. You have a jammy fashion show and you get awards for 1st 2nd 3rd etc.

heathy buffet: grown ups put out a buffet while girls are getting "beautified". put healthy and non healthy foods in
it and see which girls have the most healthy things and the most non healthy things!

spa menu: have a menu for what they want at the spa! have a #1, #2, #3 ect.



By Erika (Guest Post)12/26/2007
I'm planing my 13th b.day party and I have a couple of game ideas 1)Unscrambler you ask in the invitations to have their parents write down a couple of words but scramble the letters and at the party hand them out, but then ask them to hand it to the person to the left and let them unscramble it then as it gets going as soon as everyone has done everyone's including their own let every one guess who they think that it was. 2) hey baby-ask everyone to bring a baby pic of themself and give them a # and let everyone look at them and try to figure out who is who.
Recent Answers
Here are the recent answer to this question.

By Hannah [7]10/03/2009
Get the klutz book of spa it has a lot of good stuff in it.

By Jeanne. (Guest Post)12/27/2008
As a "heads up" for favors, do not forget to use after-Christmas sales to procure a number of your favor items and prize items! I was able to score gift packs with two loofahs and slippers on the cheap. In addition, I found scented foot scrub and lotion kits with a pumice/brush inexpensively. In addition, all body gels, lotions, scrubs etc are uber cheap after christmas.

Do not forget to score any foot baths/foot massagers you need. They often are half off!

By (Guest Post)12/25/2008
These ideas were great!

By unnamed (Guest Post)12/20/2008
I'm having a spa party too and I'm freaking out what I should do.


By tweetyj (Guest Post)10/01/2008
We are doing a mini spa. My friend and I only. Do you have ideas?

By Ariel (Guest Post)08/01/2008
I need some really good ideas because I am having a spa party just for the fun of it. I am having 6 girls over and we're doing girls night out spa.

By leah (Guest Post)07/22/2008
Does anyone know if the banana and honey face scrub really works well?

By *****Rose**** (Guest Post)07/13/2008
Hey! My birthdays coming up soon and I'm planning the coolest party ever!

1st after everybody arrives were going to a scavenger hunt at the mall

2nd, after the awesome scavenger hunt, were going to have a mary kay consultant come in and beautify all of us! (8 people including me) its gonna be RAD<33333

By xxBeAuTyxBaBexx9 (Guest Post)06/26/2008
I'm going to be having a spa party for my 13th birthday with my 5 best friends plus me! My mom and dad will be home and I know that my daddy could paint nails and my mom could probably do the other things but what are the other things? What kinda things I should do I mean these are my best friends and this is probably the last time we will be together because 1 of my friends is moving so I'm trying to make this the best party ever. What should I do? This is going to be a sleepover. We are going to be watching movies all night and playing truth or dare. Maybe at night do a run way walk and invite all the rents over and do like a real fashion show! I think that would be fun. Give me more ideas thanx! ily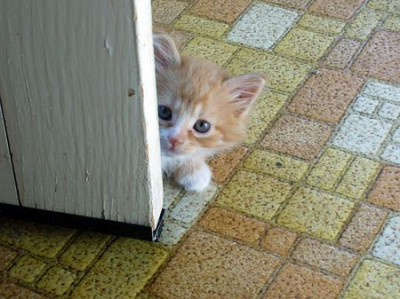 By Fizzy (Guest Post)06/17/2008
Help! I'm not allowed to go to a real spa for my birthday party or have professionals come to my house, but I really want a spa party. I've planned the goody bags, the setup of rooms, and I've sent out the invitations. Now all I need are the activities. I have looked on a lot of websites but none of them gave me any really great ideas besides hire professionals. I want something laid back because I always get to anxious if something goes wrong so I want to leave room for mistakes. Can anyone help me, PLEASE?!?

By becky (Guest Post)02/29/2008
I'm having a spa sleepover and my mums a professional beautician and shes going to do a French manicure a foot spa and a pedicure and then in the morning I'll have a kitten because it will be my birthday xox goodluck

By Barb (Guest Post)02/07/2008
Ohh La La Spa! ideas if you have a fire place set a fire. set out vanilla candles to set the mood. have the girls bring P.J.'s-house coat & slippers.
use hair bands to hold the hair away form their faces.
start with a homemade face mask scrub
1/2 banana
1 tbsp honey
2 tbsp sour cream
apply to face, let set for 10 minutes
Gently wipe off with warm damp cloth!

while they have the masks on put
slices of cucumber over their eyes.
take the slices and soak in warm water for
a couple of hours to soften then chill for an hour.

have the girls lay in a circle with their head together
take a picture with their masks on !
then do a Dish soap finger soak
file the girls nails put on hand cream and do
a hand waxing if available.
paint each others finger nails

do a foot bath with epson salt or foot soak
after apply cream and a pair of new socks

then play musical nail polish
buy a few very bright nail polishes
play the game like musical chairs but have the girls
pass the closed nail polish aound when the music stops the girls have to paint one toe the colour they have in their hands, keep playing until all 10 toes are painted.

do a hair straighting of curling
buy clip on hair pieces from the $1:00 store
for fun looks
have the girls do before and after pictures
or
do a run way freeze looks
serve spa foods
watch a girl movie or play music

By not telling (Guest Post)01/22/2008
I need your help! I'm having my 12th birthday party and it's going be a spa theme. However I'm having professionals come to do facials, makeup, hand massages, and manicures. There's just one problem, there only doing 2 people at a time so I need some game ideas so my friends can do something while there waiting. I'm thinking of having games stations so they can choose what ever they want to do. So please help me!!!

By Angelia (Guest Post)12/07/2007
We did the usual pedi, mani, masks. I had a friend volunteer her updo skills as a present to my daughter. She did the girls hair. My sister in law is a photographer so she took pictures to send out with the thank you notes. It was super. I supplied the sample wands and makeup from a cosmetic company. It was great. If you want to get sample makeup, talk to a Mary Kay or beauty consultant. They can order you some. It is really cheap if you get with some good people.

By anonymous (Guest Post)11/24/2007
Can you help me plan my birthday party in January? I want it to memorable and a lot of fun. A SUPER SLEEPOVER with about 15 girls. I want it to have arts and crafts, spa treatment, games, and a scavenger hunt! I need some fun ideas to make this party complete. PLEASE HELP!

By BEAUTY QUEEN (Guest Post)10/01/2007
I am going to have a spa birthday party for my 13th birthday. I am really excited. I read all the ideas and now I am sure i am going to do it. It's gonna be a blast. Thanks everyone. Love Ya!

By Kim (Guest Post)09/07/2007
I've been asked to host a party for about 20 girls. I'm just doing the spa part and the parent is doing decorations, food etc. Do you have any ideas as to how to set up for that many girls? Should I do stations and put them in groups? Should I let them do each other or have attendants work with the girls?

Thanks
Archives
Thrifty Fun has been around so long that many of our pages have been reset several times. Archives are older versions of the page and the feedback that was provided then.
Answer This Question
Add your voice to the conversation. Click here to answer this question.