November 14, 2006
0

found this helpful
We have a Boston too! His name is Badger. He is a bundle of fun!
Your Panda is very adorable!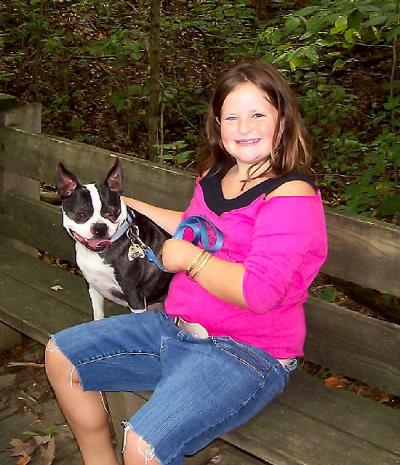 By guest (Guest Post)
November 14, 2006
0

found this helpful
We have a Boston Terrier, too, named Buster Brown. We got him at an animal shelter and is probably the worst of the breed, having a longish tail and ears that droop, but he is the sweetest natured dog we have ever had. He loves to sleep under the covers with us. I taught him to sneeze for a treat, which he does, shaking his head and making the most horrible noise. He jumps nearly to my husband's shoulder from a dead stop. He also loves to chase bubbles.
We have a Panda, too, but she is a Siamese mix cat.
Love your Panda. Bostons are our very favorite breed. We have had several, and all are quite smart and very, very loving.
November 18, 2006
0

found this helpful
Panda is a cutie and pretty daughter.
I also think Badger and his little girl are cuties!!!