There are many ways you can help make a friend or parent's 80th birthday fun and memorable. This is a guide about ideas for 80th birthday.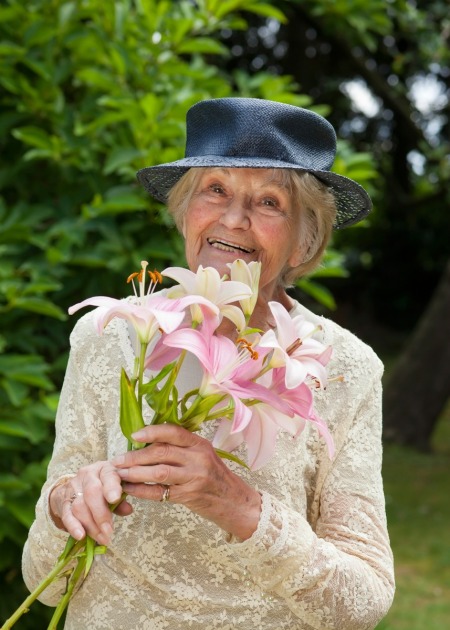 I need some ideas for my mother's 80th birthday. - Jennie
---
Most Recent Answer
By aliciamilford 1 Flag
August 22, 2013
I'd opt for some sort of vintage party. What your mother loved when she was young? Maybe a vintage baseball party? Or 50's inspired dance party?
Or you could take her to a car cinema to remember the good old days when she was sneaking out at night to date your dad :) In case there isn't one in your town, why not to make it? All you need is an empty field, big sheets and film projector that could be bought on Ebay.
I'm pretty sure your Mom would appreciate any kind of a party :)
---
I am having an 80th birthday party for my mom. I need an idea for party favors that the guests could have as a remembrance of the event. I need to have around 100 and need to keep the cost reasonable. Also any decorating ideas would be appreciated.

Brenda from Coshocton, OH
---
Most Recent Answer
By guest (Guest Post) Flag
February 22, 2009
How about little net bags with 80 shiny new pennies in each with a "tag" about 1 shiny penny for each shiny year of life!
---
I need inexpensive ideas for dad's 80th birthday party. I am doing this alone so I need to watch how much money is spent.
By Laurie from Wintersville, OH
---
Most Recent Answer
June 10, 2010
Thank you all so very much. You all have very god ideas. If any of you can think of some games that could be played, that wold be wonderful! I don't really want to do any over the hill. If her were tuning 50 I would say ok, but no over the hill themes at 80, don't want to depress him.
---
What kind of performance should my family do for my grandmother's 80th birthday?
By Esther from Malaysia
---
Most Recent Answer
March 30, 2009
Try doing a "This is your life". Invite any old friends & have them relate a favorite funny or sentimental story. Ask family to do the same. Go through the stages of life. Present momentos of each stage too.
---
Any ideas for games to be played at an 80th birthday party?
By Laurie from OH
---
Most Recent Answer
June 13, 2010
Find out what games were played back when the birthday boy/girl was young. Incorporate them into the party.
Flashback, have people dress in clothing from that era, play games from the era, play music from the era, etc.
---
Could you help me with a theme for my mother's 80th birthday celebration?
By scarloss43 from Monroe, LA
---
Most Recent Answer
By Lee Taylor 15 427 Flag
October 9, 2009
This isn't really a theme, but it makes a wonderful gift. Write down 80 things you love about your mom. It could be special qualities she has or the way she cooks your very favorite meal or memories of things she's done for you or memories of trips or holidays, etc. Some could be funny, but most should be from the heart. I've don't this for both my parents and my step dad and it was the best present they ever got. Don't we all want to know how we've made a difference and impacted the lives of others? 80 memories of your mom is a fabulous way to tell her you love her! (you won't be able to think of 80 in one sitting, so try doing 10 at a time until you come up with 80.)
---
Need ideas for a toast for mother-in-law's 80th Birthday.

Nisha
---
Most Recent Answer
By guest (Guest Post) Flag
January 28, 2007
I need Iideas for Toast for Husbands 50th Birthday anitadayal AT hotmail.com
---
Any ideas regarding themes, music, food, and decorations? Not much in decorations. I am not thinking about telegrams or weird stuff at which he could be embarrassed.
By Beth M
---
Most Recent Answer
April 21, 2015
Why not make a nice medley of some of his favorite music and get someone to help you make a nice video (or photo collage) of some of your favorite family photo's from your albums to play at his party or for him? I did this for my father for his 90th birthday and he (and we ALL) loved seeing the family photo's while his favorite songs played! Sort of a 'this is your life'. One of the best idea's I had!
How should I write a letter to my father-in-law for his 80th birthday?
By Laurie Kay from Chino Hills, CA
---
Most Recent Answer
By alex 1
I need ideas for a man's 80th birthday party.
By Alex from TX
---
Most Recent Answer
May 12, 2010
We just had my dad's 80th birthday, and it was so great. We had bbq catered. We had a photo time line area where we framed lots of photos from when he was little to present. I researched the last 8 decades and did a page on what was going on in that decade to put at that area. Also, did a sheet on what was happening on his birthday 80 yrs ago. for his cake, we did 5 different layer cakes (lemon, strawberry, chocolate, white & Italian cream), they were a huge hit. We put the cakes on different hts cake plates on a table that had greenery with twinkle lights on it, the centerpiece was glass kraft blocks (hobby lobby) that I frosted and stacked (each had a lite inside) with an 80 on top. the 80 was thick wood numbers (hobby lobby) that I painted with gold metallic paint. The cake table was gorgeous. We gave guests an opportunity to roast or toast daddy, and that turned out really well. We had guests jot down memories on pre-cut strips of paper and put them in a decorated bag for him to take home and read later, from the great grandkids we decorated a small jar and put in 80 of the chocolate hugs and kisses, put on the jar, 80 hugs and kisses and the ggkids names. From the grandkids we decorated another jar and put in 80 gold dollars (get them from ur bank) and put on the jar 80 golden dollars for 80 golden years and the gkids names. One of the gkids decorated a scrapbook to put stuff from the party in later. We had balloons on the card/gift table, a banner that said happy 80th birthday (u can order one online from party supply), on the table we did half with potted gerbera daisies that daddy took home and planted and the other half with vases with water with gerbera daisies floating in them. We had confetti and curly ribbon sprinkled around the centerpieces, and it looked really good. Make sure u take family photos, probably the only time u will have that many people there at one time. Daddy is still smiling when he thinks of the party, he really loved it. If you want to see any photos or have any questions, email me at nanakay01 at hotmail . com. Please put "80 bday idea request in subject line or I will not open. Hope you have a great party.