60th Birthday Party Ideas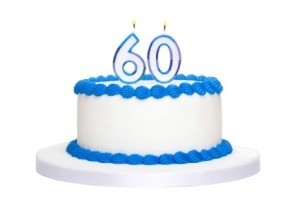 I am planning a 60th birthday party for my husband in April. We are having it in the church social hall. Any ideas are welcome to make this his special day. Many thanks.
By Gail from GA
Answers
October 16, 2010
0

found this helpful
Best Answer
Go to the library and print off a newspaper (at least the front page) and surprise him with the news of "his day".
February 23, 2017
0

found this helpful
Best Answer
Do some Special things for him like putting his name, age, and birthday on a Coke bottle. I also took a picture of my hubby and put it on some MM'S.Your in invitations can be designed online with his favorite thing on it. How about putting his picture on the cake. I'm also having some of his close friends and several Pastors give encouraging words at the dinner. Don't forget to decorate with his favorite colors. Involve the family, especially the grandchildren. It's all about him and making him Feel Special! Love on him whatever way you can make every moment memorable. He will never forget all your efforts.
Answer

this Question
12 More Questions
Ask a QuestionHere are the questions asked by community members. Read on to see the answers provided by the ThriftyFun community or ask a new question.
I am having a birthday party at a nice restaurant for my hubby who is turning 60. He has never had a birthday party before. I asked adults only. Can you please give ideas on any games?
Answers
February 5, 2019
0

found this helpful
Best Answer
You could play, "How well do you know__________?" Ask questions about your husband. The person who answers the most correctly wins a prize.
February 5, 2019
0

found this helpful
Best Answer
Wow! Happy birthday to your hubby!! He's never had a party before? I think the games should represent all the parties he missed growing up...like play pin the tail on the donkey, drop clothespins into milk bottles, then truth or dare (a clean version or regular depending on the party vibe), then trivia games from 60 years events to today. If it is a limber crowd you could even throw in a rousing game of Twister!
Birthday blessings!!! Enjoy!!
Answer

this Question
The party is in Goa. I would like some ideas for games and decorations related to great party. Please include some couple games.
By Dipti from India

Answers
June 3, 2013
0

found this helpful
Best Answer
Hello! I am not sure how such a party would be received in your area, but here is an idea I sent in here a while back:
www.thriftyfun.com/tf96446509.tip.html
As it is a "60" party, you can simply leave off the zero and make it a 6th birthday party. XD
Whatever you do, I hope you all have a lot of fun!
June 4, 2013
0

found this helpful
Best Answer
Cut out rectangles from colored paper & draw a flower on the front or other design. Fold the rectangle in half, so that it will stand up on a table. On the cards, write a question and answer about the celebrant's life, such as "Where was ___ born?" And then write the answer. Or where they first learned to drive. Questions can be trivia or major events in their life. We did this recently at a party, with the cards displayed on a gala table. We also wrote a birthday song with the words printed out so everyone could join in the chorus. You can write words to an already-familiar tune. If you know anybody that plays a musical instrument, definitely let them give a musical tribute (short) to the celebrant. Take a group photograph and make copies later on to give one to everybody.
Answer

this Question
Do you have a suggestion for a really nice birthday gift for woman turning 60? Thanks.
By Susan from Tampa, FL

Answers
July 16, 2010
0

found this helpful
Best Answer
It comes down to two things. What she likes and what she would like to have. If she has collected something in the past or decorates with a particular thing she will like it. If she hasn't seen family in a while or some of the family is too far away then a scrap book with current pictures of everyone in the family will be very special. People too far away will be able to send you pictures via internet or mail.
Answer

this Question
I have been married to my wonderful husband for 3 months and his 60th is 2 months from now. Having known him for only 1.5 years, I have no idea where to start on a party for him. His divorce was very bitter and he only has a couple of good friends, one of whom I have met. Any party ideas? I want to make him feel loved and special. He is a quiet, rather stoic person by nature, but very sentimental. An act of kindness makes him tear up.
Thank you!
Answers
February 13, 2016
0

found this helpful
Best Answer
Well, if he's likely to get all teary, perhaps a private function would be best? Why not plan a meal of his favourite foods and invite his favourite people? Small, intimate ...?
Answer

this Question
I am turning 60 in April. I plan to have an adult, all women, tea party first. I really want to have something really unusual for this and my party party. I want for the tea party that my daughter who models and dances is a part of it. But I don't have a theme. We are going to have the hats, gloves, and dresses, along with tablecloths and napkins. My tea cups are all different, nothing is the same, so I know it is shabby chic. Please give me ideas. I want to have everything in order by April 1. My husband made a suggestion of Southern Comfort or Madri Gras. Please help!
Thanks.
Answers
January 26, 2016
0

found this helpful
Best Answer
If your guests all will drink alcohol how about pouring margaritas from the teapot. No one will expect that!
Answer

this Question
I am having a birthday party at a nice restaurant for my hubby who is turning 60. He has never had a birthday party before. I asked adults only, and for it to be an all white attire party. I need a theme and cake decorating ideas please.
By TLD
Answers
February 28, 2014
0

found this helpful
Best Answer
Have your guests wear one black rose (dollar store) in their lapels or their hair. Make the cake black and white with 60 tiny red roses. Then so that he is well "Red (Read), order him a fake news paper and put the stories of his life that they will print on the wall behind the cake. You might want to order two, as you can turn each page over and display that story, too. I hope that helps. You can find the companies that make them by googling fake news paper and this is a good start. www.google.com/search?q=fake+newspaper&source=lnms...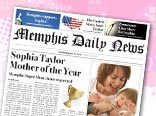 Answer

this Question
I would like to arrange a party for my wife. I intend hiring a hall and will have around 50 guests, including four 3-5 year olds, 4 teenagers, and the rest mums and dads and friends (similar age).
But what about a theme? I have read some on the net. Any success stories?
By John G
Answers
March 4, 2012
0

found this helpful
Best Answer
How about a theme around her interests:
Gardening: have flower pots as centerpieces with silk flowers,tools for gardening and seeds are some of the fillers. Have her cake on a garden cart, napkin rings with ribbon and silk flower.
Crafts: any items she could use as fillers, paint brushes, paint, material for sewing crafts. For painting items you can use white freezer paper and make cheap table runners by "spilling paint". For the sewing gal, use buttons like confetti, tape measures (cloth ones) for ribbons around napkins, or jars and use them to put flowers in. My mom's 80th is coming up and I am doing the garden theme. You can also do birdhouses and greenery. A lot of these items can be purchased at the dollar stores or thrift stores.
Answer

this Question
I'm having a party for my husband's 60th birthday. I would like to have the theme with a balance scale, but can not find a picture or any ideas. Could you please help?
By Amanda
Answers
May 28, 2011
0

found this helpful
"Zero to 60 in no time flat." My husband is a car nut, so it was a perfect theme. Cake had a race car with streaks in the back making it look like it was going fast. I really didn't do anything else, but there are many car related ideas.
May 28, 2011
0

found this helpful
Try searching for Blind Justice.
Answer

this Question
A person's 60th birthday is a milestone event that is often celebrated with fanfare and special decorations. This is a page about 60th birthday party centerpiece ideas.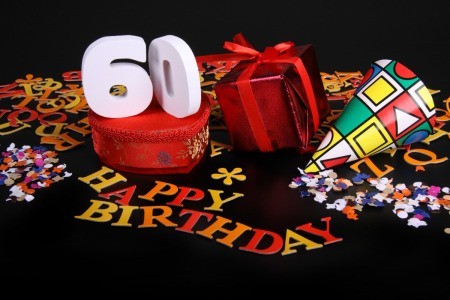 Archives
ThriftyFun is one of the longest running frugal living communities on the Internet. These are archives of older discussions.
I am having a 60th birthday celebration for my mom at a super expensive suite. My dilemma; I have to cut corners on the food. What can I do that I don't have to cook?
Read More...
60th Birthday Party Ideas. I'm having a 60th birthday party for my mother. Can you help me with ideas for favors?
Read More...
Published by ThriftyFun.
© 1997-2021 by Cumuli, Inc. All Rights Reserved.
https://www.thriftyfun.com/60th-Birthday-Party-Ideas-1.html