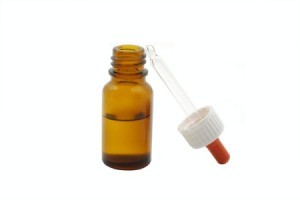 Saline spray is a great remedy for allergies or a stuffy nose. You can buy it at the store or make your own solution. This is a guide about homemade saline nasal spray.
Solutions
Read and rate the best solutions below by giving them a "thumbs up".
I checked with an experienced pharmacist on the correct ratio/proportions necessary to make a nasal saline 0.9% isotonic solution. (Isotonic means "same as body" saline levels.) Use 250 ml (1 cup) of distilled water (or purified by boiling 5 minutes then cooled). To this, add 1/3 or 2.25 grams of non-iodized canning or pickling salt.
Note: some sites say anywhere from 1/4 to 1 tsp. The correct proportion to achieve 0.9% is exactly 1/3 teaspoon.
Store in a sealed/covered container for up to 5 days. Use the solution as close to body temperature as possible for better absorption.
By Rholees
Don't go out and buy the OTC drops for plugged noses! Use things you have a home. This recipe works for all ages, my infant benefited a lot from it!

Take 1 level tsp. salt to 1 cup boiling water. Boil for 10 minutes, then cool off. My infant had a hard time breathing while nursing, so I put 2 drops in each nostril before nursing and at night.

By Tracy
Share Your Feedback: Once you try any of the above solutions, be sure to come back and give a "thumbs up" to the one that worked the best for you. Do you have a better solution? Click "Share a Solution" above!
Questions
Here are questions related to Homemade Saline Nasal Spray.
I am asthmatic and I use saline water. Do I need to get it from the chemist or can I use one of your recipes? Thanks for any help you can give me. I mix this with Ventolin solution.
---
Best Answers

By susan07/29/2010
If you use unsterile saline solutions you risk obtaining a bacterial infection or it can even worsen your asthma if it is caused by allergens. The sterile bottles of saline really are not that expensive either for the amount of use they get. Take care.
---
Best Answers

By Anonymous07/29/2010
I was going to say the same thing as fatboyslimsmom. I too have to use solutions for breathing using a nebulizer and would never dream of taking the chance of a lung infection from a non-sterile product and also what if you accidentally did not mix the exact correct amounts. :-( I know all too well how expensive these medicines are, but please be safe and get them from your chemist. Saving a bit of money is not worth risking a long stint in the hospital or possible death!