I am looking to buy coal in bulk. I have a coal bin that holds 2+ tons and the since the last year, the company I used to that use to deliverer to me is out of business. Now I have to buy it by the bag which is too expensive. Does anyone know of any any local distibutors?

Chuck from South Jersey
By Chuck
Ad
---
Recent Answers
Here are the recent answer to this question.

By vernon02/15/2011
chuck stelton coal has coal 732 247 0711

By DEBY [18]01/13/2010
Call this number which advertises clean coal. 1-800-654-7792 Tell them the state and city you live in and they will tell you who is closest.

By HENRY MACK09/08/2009
Hi Chuck-

I have about 1.5 ton of Anthracite pea coal. If you can haul it you can have it. I'm a homeowner located in the N. Western part of NJ , south of RT 80 and N of RT 78. I need the room the coal bunker is taking up. You or anyone else interested can contact me at : hmackzz AT yahoo.com.

By carol (Guest Post)01/26/2009
Herman's landscaping Supply has coal by the ton. If you don't want a ton, you can bag your own.
609-758-3808. They're located in Wrightstown, NJ I haven't bought there yet, but I called them and they're very helpful and nice and price is good.
They deliver also.

Woodstown Ice and Coal co has sells coal by the sack. We've bought coal from them. They are great - helpful, friendly and load sacks in the car for you. I don't know if they deliver. I've never asked them.

50 East Grant Street
(856) 769-0069
Store Hours: Mon-Fri 7:30am-5:00pm
Sat 7:30am-4:00pm

Both places have web sites, but I don't have url's handy. Just do a search and you'll have no trouble finding them.


By Bill From Trenton (Guest Post)11/16/2008
Most if not all Agway Farm Stores sell bagged coal in NJ. Buy it by the ton and get a better price. Also Ledika in Trenton sells it by the ton.

By Steve (Guest Post)10/02/2008
Dover Oil in Toms River carries pea and nut coal. It is top quality white ash anthracite.

By Clean Star Enterprises LLC (Guest Post)09/25/2008
Hello,
We are a florida based company, we do all spply of materias, machinery and equipment for the creation of infrastructures and operational.
We can sell you grade 1 and grade b coal. anywhere in the world you need it.
for more info.
please contact us CleanStartEnterprises@hotmail.com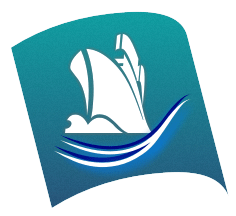 By sebastian (Guest Post)07/19/2008
There all ways the firebox on route 50 in Mays Landing. I remember buy coal there in bag and in bulk, but that was two years ago. If you check out www.thefirebox.com it will tell you everything you need to contact them.

By Apri; (Guest Post)02/26/2008
Hey, contact me at 201-941-2075
we are looking to get rid of some coal from a job site of ours.

By Fred (Guest Post)02/10/2008
Anthracite coal is the cleanest burning fossil fuel. There is almost no visible smoke released from burning anthracite. All these stories about "black smoke" most likely come from the burning of bituminous coal, which burns dirty.

By William Sterling (Guest Post)12/17/2007
I buy anthracite pea coal from Skylands Energy Service 888 782 3001. Located central Nw Jersey in Raritan, zip 08869. Bulk delivery 1 ton minumum. Fair price, good delivery, reliable. $199 per ton delivered, last purchase April 2006. Bill Sterling, wm1 sterling.at.yahoo.com. Pleae buy and keep them in the coal business, they have lost customers recently.

By Poodle Head Mikey (Guest Post)12/02/2007
There are two coal dealers in Philadelphia. Have you tried asking them?
Padula Michael P
7380 James St
Philadelphia, Pa 19136
(215) 333-0655

Rate This Business
Strathmann's
1801 E Lehigh Ave
Philadelphia, Pa 19125
(215) 739-6592

By Tom (Guest Post)10/27/2007
Did you ever find a place that sells coal in South Jersey. I did. Contact Stelton coal in North Jersey and they still do carry it but the distance is far and they will deliver for a cost.



By Cyinda [214]10/08/2007
The burning laws in my state (WA) is that if your ONLY type of heat is coal you can burn it. Or if you have ONLY wood for heat, you can burn on "burn-ban" days. But, use care when burning wood or coal, back when we heated only with wood, we noticed that when there's a high pressure front (sunny days) you can cause your neighbors grief because the nasty smoke stays near the ground & "leaks" into the homes of others close by, especially when you stoke the fire down for the night. When there's LOW pressure, the smoke will rise & cause less of a problem to your neighbors.

---> I heated with only wood for 15 years, (While raising my kids I'd have to get up in the middle of the night to stoke the fire so the house wouldn't be freezing when they got up for school) I now have an electric furnace & can tell you this: IF you can afford to change to electricity (or gas) your life will be much easier, & the planet will thank you... But, I know that not everyone can afford to make the change.... You don't know what you're missing until you can simply click a switch & *PRESTO* the home warms up! ... No muss, no fuss!

By AB (Guest Post)10/06/2007
Stelton coal & feed company sells coal in parts of new jersey (732)247-0711

By mark albano (Guest Post)12/26/2006
this may not be the solution but it may be the start or path to one:

http://www.alibaba.com/catalog/10861393/Smoky_No_Charcoal_Substitute.html

By Jesse (Guest Post)10/12/2006
Here is a list of coal dealers in Pennsylvania. They may not be satisfactory for your needs.

http://www.readinganthracite.com/anthracite_pa.html

By ED (Guest Post)12/19/2005
Chuck ,I have the same problem no coal dealers in N J

By EMR (Guest Post)10/27/2005
I used buying coal in Pa.in a Google query and found that people in Pa.can't get it either.Because of Fed mining regs and miners health costs production has vastly dried up.I live in NNJ and thought of putting a coal stove in my garage.Couldn't find any dealers in NJ,north or south.End of story for the stove.

By Peaches (Guest Post)10/15/2005
Dear Chuck
I think it's against the law to burn Coal now because of the Enviroment.coal puts out a terrible black smoke and we burned it in Idaho in the 1960's but I believe I'm right in saying it isn't allowed now.hopefully someone with better knowledge than myself will know for sure.why not call your local Enviromental Protection Agency in your phone book and ask.
Answer This Question
Add your voice to the conversation. Click here to answer this question.