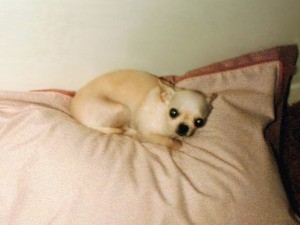 Who are you?
Some ancient accounts would place us 'a little lower than the angels'. Those same sources tell us we are to have dominion over all animals. That position sounds rather impressive, but it can play havoc with an unrestrained ego. Remember, this same source condoned slavery.
(Condone -Merriam-Webster - "pardon" or "overlook.")
Since the beginning of mankind, there has been a need in some, to be a member of a superior race, tribe, clan, or religious sect to somehow be better or above others. Well, one's position on this planet does not change, no matter what self righteous affiliations they might have.
If you ever really get in tune with life as it exists on this planet, you will know that you are not 'chosen' nor 'special'. You are just one of millions of species living on this ship. Our cognitive skills and our ability to destroy this ship are the only things separating us from all other species. In regard to animals and this planet's resources, the human ego trip must end, or for us, all days could end.
In my ThriftyFun profile, I state:
"If all the animals in the world were to die out, all humans would die, too. If all humans were to die out, the animals would keep on living". That statement alone should tell you something about who you are and your actual position on this planet.
Animals are now our responsibility. They should not be, but they are. Once we took them out of their natural habitat and brought them into ours, we automatically assumed that responsibility. Many of us share our home with small animals we love dearly. (Notice I said 'share our home with', not 'own'. We did not create these animals and have no right to claim ownership of them. These kept animals should be our friends. You don't own your friends). We give them the best food, exercise, bedding, and veterinary care. We are company and comfort to them, and they to us.
On a larger scale, the picture isn't so rosy. As a matter of fact, it is ugly. The internet will readily provide text and video accounts of horrible slaughtering methods still in practice today. Some, but little progress is being made to make these meat packing houses clean up their act. Did you know, each winter, millions of calves are kept in a stanchion so small, the animal has no room to move? Not one inch. When they are released in the spring, they are unable to walk. Did you know, once it was common practice (and might still be in some areas), to nail a ducks feet to a board? Then it would be fed all it could eat for a month or so. This was done to fatten up the bird prior to slaughter. Our very lives depend on the animal kingdom, and this is how we treat them.
As much as we depend on animals, we have mentally detached ourselves from them. Out of sight, out of mind. We don't have time to be bothered. Let animal control deal with it. Yet, from elephants to hamsters, we humans have taken wild animals from their own environment, brought them into ours, and expect them to do our bidding.
I am particularly concerned about the treatment of dogs. I have lived in well to do and not so well to do neighborhoods. In all, dogs were treated pretty much the same. It is natural for a dog to be born in the wild, to be a member of a pact. She has her social life, her family and friends. She bears and raises pups and would defend them with her life. The pack and her pups are her life. Then, along comes Joe Human. He figures because he has the skills to trap the dog, bring it to his home and keep it tethered to a chain for the rest of it's life, he has the right to do so and so he does just that. Is this what it means to be human? Is it supposed to be some sort of status symbol to be able to imprison other species?
I don't like being ugly, and stereotyping is demeaning, but I'm sure most of you have seen this Joe Human. He marries young, part of his ego trip. Right away, he has more children than he can properly care for, part of his ego trip. He buys a pickup truck and treats it better than he does his wife, part of his ego trip and when he gets a big dog and keeps it chained in his back yard .then he can tell the world, 'I am now somebody, Y'all. I have arrived. I am a man'!
The man and his wife work all day and the children are in daycare. The poor dog has nothing to do all day but sleep. The man comes home and feeds and waters the dog. He may even pat the dog on the head and tell himself what a good master he is. By means of his ego and his ignorance, he thinks he has done the dog a favor by robbing it of it's natural life and forcing it to be his prisoner.
The dog having slept all day, is now awake all night. It's bored. It barks at every sound, disturbing several neighbors' sleep. If the owner hears the dog barking, it's music to his ears. 'She's just protecting the property'. Dogs in their natural habitat rarely bark at night. Surely, there must be a way to change the mind set of these ignorant people.
It has been too long coming, but there are actually a few neighboring counties in which it is no longer legal to keep a dog tethered. In those counties, if you own a dog, you must provide a fenced in area for that dog to roam. I applaud the legislators of these counties and hope others will follow suit very soon. If there is anything you can do to persuade your county legislators to adopt these ordinances, please do. You could be instrumental in changing the horrible fate of millions of animals.
I am mindful of the rights of others. I try not to infringe on those rights. One person does not have the right to take away the rights of another. By the same token, one species does not have the right to take away the rights of other species. If an animal has evolved to the point it has consciousness, feelings, and a sense of awareness and self, it should be treated with the same respect as any species possessing those traits. As humans, we are but one species, sharing this space ship with a multitude of other species. We are totally and helplessly dependent on other life forms. We are not at the top of the ladder. We never were. There is no top. That was just man's ego talking. If you can accept your true place in this biosphere, then you do have a pretty good idea of who you are.
I take back the part about you not being special. You are. We're all special. Even the man who chains his dog is special. He just needs to be helped to understand he is mistreating the animal, because he apparently is ignorant of that fact.
It's 2017, people. It's time we started cleaning up our act. We need to be continually aware that we share this planet and all it's resources with beings other than ourselves. We are not the 'Big Picture', we are part of the big picture. It's time we developed compassion for all species. Who knows, a strain could evolve that will be 'superior' to us. And if it should, it will remember! That strain could see us as inferior and imprison us to their liking.
Get involved to any extent you can. At the very least, report any animal abuse.
Please be kind to all animals. We need them a lot more than they need us. Right, Judy?
My thanks to Judy Pariser who read this article prior to it being submitted and suggested it deserved to be posted.