I have a small hill on my property where it meets a busy street. I decided to give the motorists and pedestrians something pleasant to look at as they passed by.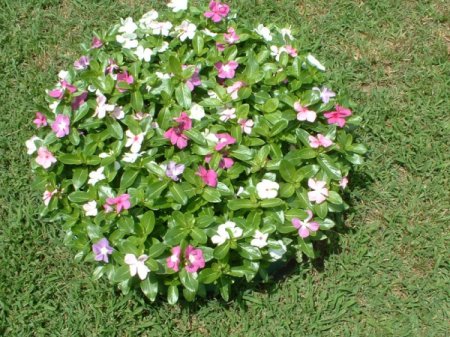 I took a piece of scrap, green fiberglass lawn edging, which was about seven feet long, and formed it into a circle, overlapping the ends about six inches. With hammer and nail, I punched four holes into the overlapped ends and secured them together with strong wire (screws would do).
I cut two layers of landscape material a little larger than my fiberglass circle and placed the double layer on the hill. I centered the fiberglass circle on the material and filled it with my homemade potting soil.
Next, I planted some Vinca seedlings which I had started from kept seed. Lots of watering and three weeks later, Voilà! Another rather nice and very free little flower bed.