My puppy is only 5 months old and about 4 pounds. I don't want to lose her. She has been sick for 5 days now from Parvo and they are putting her on an IV at the vet. What can I do to get her better?
By amy
Answers:
Advice for a Puppy With Parvo
Leave her at the vets' office and let them do what they're trained to do. (06/04/2009)

By Judi
Advice for a Puppy With Parvo
The vet will sort it out. My puppy had Parvo when she was 4 months old, and he had on a drip for a few days, and she was fine. Incidentally, my vet told me that she will never get Parvo again - apparently once a dog has had it, they are immune for life.

Best of luck. Leah from Down Under. (06/06/2009)

By Leah Jones
Advice for a Puppy With Parvo
I had a dog that I took to the vet with parvo and he told me all I could do was wait and be there with her, that it was too late for her, I laid in bed with her for three days, as she got worse, and my mother who raised goats brought her in some goats milk. Two days later she was up running and playing like she had never been sick, try it but be careful, it will give the dog the runs if they drink too much. Good luck (06/06/2009)
By Mary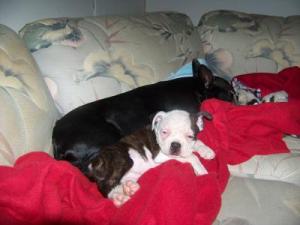 Advice for a Puppy With Parvo
I've been reading a lot of "please vaccinate your puppies to prevent parvo". I agree with this, though even vaccinations won't 100% prevent it. I just adopted a mutt, Saint, 2 days ago from the local pound. They are very good at keeping their animals up to date with vaccinations. My pup has had 2 shots thus far at 8 weeks of age but just found out today she has parvo. The vet said between her first and second vaccination she had contracted it. He also stated that nursing pups can get very strong immunes from their mom that can counter act vaccinations.
I just want to pass this info along with everyone so they know even with their shots look for signs of the virus. Saint has started treatment today at the vets, and the pound luckily is going to pay for it through donations since I had just gotten her from them. I pray for all parvo pups (07/23/2009)

By jen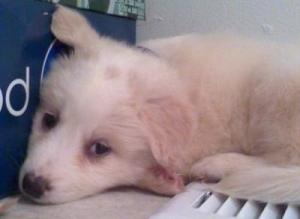 Advice for a Puppy With Parvo
An update about my pup, Saint, she passed away through the night on the 24th. She will be greatly missed. I waited a long time for her and she was taken from me in just a short while. I love her still and I wish everyone luck that is having to go through this awful situation. (07/24/2009)
By jen
Advice for a Puppy With Parvo
My puppy Abby is 4 months, and I just found out she has parvo. She is at the vet hooked to an i.v. and seems to be getting better. I'm so scared for her. I got her vaccinated with her first shot and she still contracted it somehow. I hope your pup gets better. Best of luck. (08/20/2009)

By natasha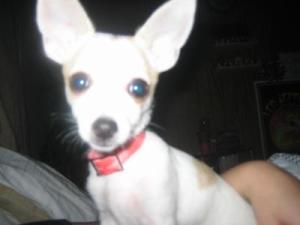 Advice for a Puppy With Parvo
A little update on Abby:

The vet called yesterday and told me she was ready to come home. She is home now, and I can't get her to eat anything, but she will drink water. She throws it up sometimes, but hopefully she can get through this. I really hope your pup gets better soon! Best of luck! (08/21/2009)
By natasha