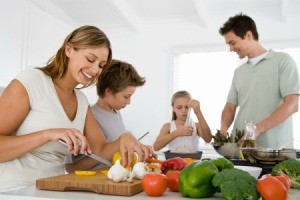 I love eating out. NOW WAIT! I can feel all you extreme savers and frugalites throwing stones at me. Please, please, please restrain and let me explain.
I love eating out but I don't like restaurant prices so I am slowly learning how to cook restaurant meals at home. Oh, I already know how to make hamburgers and French fries, chili dogs and pizza from scratch. No, I am learning how to make other items like shrimp scampi and Vindaloo Gosht (an Indian lamb and potatoes dish).
Whenever I get a taste for a certain type of food, I conduct an online search for restaurants in my area which serve that type of food. I then go to the individual restaurant's website and peruse the menu and pick a wonderful meal. I conduct a recipe search of the meal items and off to my local grocery store for the ingredients. I love cooking with all the different spices. The recipes are often challenging to me, but I love a challenge. I love the fact that I can make the menu items at a quarter of the cost I would pay in a restaurant. I have successfully made Italian, Mexican, and Indian dishes.
The only type of food which I have not been able to get the knack of making is Chinese food and I LOVE Chinese food. I can't give it up but I have found a way to decrease the cost. I purchase one order of Chicken fried rice to go at my favorite Chinese restaurant for $6.98. I take it home and promptly add one cup of whole kernel frozen corn, one tablespoon of fresh onion and one cup of shredded fresh carrots from my freezer stash. By adding these ingredients, I can not only increase the nutritional value but I also get three servings out of one order. I only order Chinese food once every couple of months, so I count it as a frugal splurge.
This is how I continue to nurture my love of eating out (restaurant food) while remaining thrifty. Good luck to all of you and keep sending in your frugal life entries. I love reading about your lives.
By Lovejoy from Dallas, TX
Do you have a frugal story to share with the ThriftyFun community? Submit your essay here: http://www.thriftyfun.com/post_myfrugallife.ldml
Read More

Comments