June 2, 2011
0

found this helpful
Best Answer
This just happened to my Jack rat about 20 mins ago and it terrified me. Followed the instructions on these posts, rinsed her mouth out with water and the foaming stopped. She seems to be fine, just had a treat and is back outside looking for the damn toad! Errr! Thank you to everyone who posted with advice! I was on my way to putting her in the car for a costly trip to the vet. How great is the internet!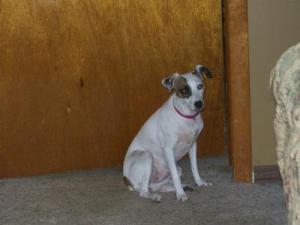 November 14, 2013
0

found this helpful
Best Answer
My Jack Russell Fox Terrier, Hamish, two hours ago mouthed a QLD Australian Cane Toad. The initial symptoms were: foam at the mouth, shaking his head, I ran water over a bath towel and using a different section of the wet towel for each wipe of Hamish tongue, gums, teeth and lips-repeating the wipe four times over these parts.
It wasn't easy, Hamish became aggressive and his jaws were tight, but, I persisted and won! Hamish cont to lick a lot, so I ran the baby shower head, water through his mouth, directing the flow of water over his tongue, outward toward his snout, but only for 10 seconds, as you can accidentally drown your canine, if your not careful.
About 1 hour after the incident, Hamish stopped his out of character licking, looking to be hyperactive, like we do on red cordial for the next 15min, then a good sign of recovery, Hamish for the last 1/2hr, drank from his water bowl about 5 times and eat some wet & dry food.
I'ts been 2 hours and 18 minutes now, and hes finally settled down for a sleep. I continued to wipe his lips every 15 minutes throughout from start to now, and also checked his gums for redness, his gums continue to be normal-pink. Well I hope this helps!
Finally going to bed myself, was going to sleep at 11pm and now its 1:23 am. I do have one Question: How long before you can have a reasonable idea, your canine is out of danger, and if they eat and drink, is that a good sign that the danger is over?
I pray my baby will be okay and yours,
Dave.