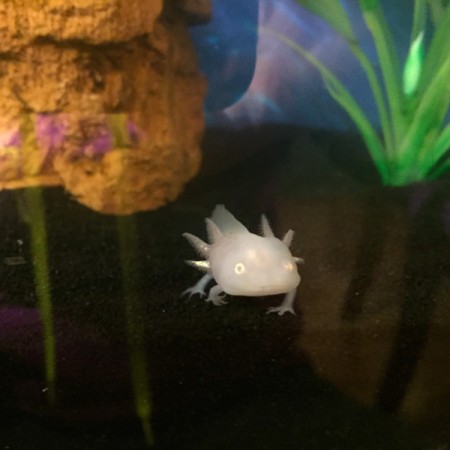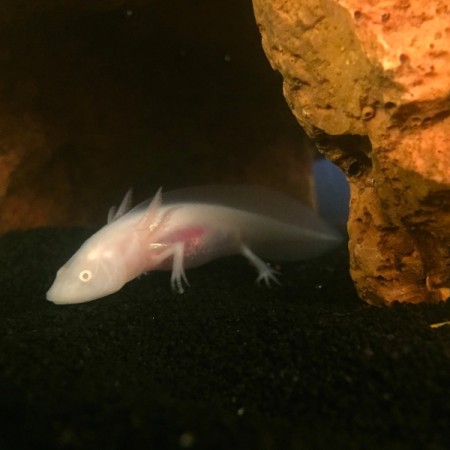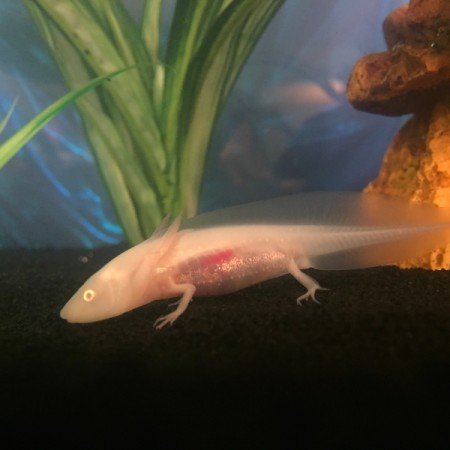 Your Pet's Age
Juvenile
Your Pet's Breed
White Albino Axolotl
How and when did you get your pet?
I got Axel from a specialty fish store near my home. They had both an albino and wild color Axolotl on hold a couple months ago and I was fascinated. I went home to do some research. When they got Axel, I kept going back to check on him, and finally setup the old 20 gallon tank I had in the garage, cycled it using media from my tropical fish tank, and got it setup for Axel. He loves his new home and my boys and I love to watch him and interact with him.
What does your pet like to do for fun?
Axel is very active for an Axolotl. He really likes to eat and walks up to the front of the tank to beg when I walk near it. His lizard walk is super cute (RAWR!) and he can also swim.
Do you have anything else to share about your pet?
Axolotls (aka Mexican Walking Lizards) are fun, interesting, and easy pets to keep - but if you're thinking of getting one, do your research first. They naturally live in muddy lake bottoms in Mexico and need cold water and a low current to be happy. They will also eat anything - including other fish and gravel (which can kill them). Axolotls are related to salamanders, but they only partially evolve - developing legs, but never fully complete metamorphosis into a lizard. The live 10-15 years and can regenerate their limbs and even parts of their brain - which is pretty cool. Axel is a white albino and transparent, in the wild Axolotls are usually a greenish-brownish-black color. I am sure an Axolotl was the inspiration for the dragon Toothless on "How to Train Your Dragon".