Avocado Tree Dropping Leaves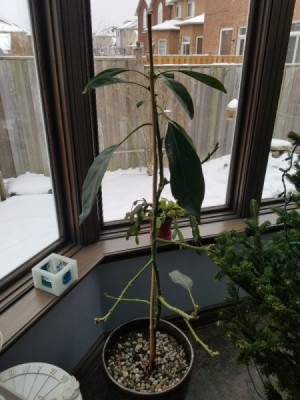 I have an avocado tree that I bought when it was about a foot tall. It is now about three feet tall. It is dropping fresh green leaves. I can send pictures, if you want. I bought it in March and it had been doing very well. The lady at Terra greenhouses said not to expect fruit this year, so I'm not, but I am very concerned about it dropping it's fresh green leaves.
Any thoughts or suggestions?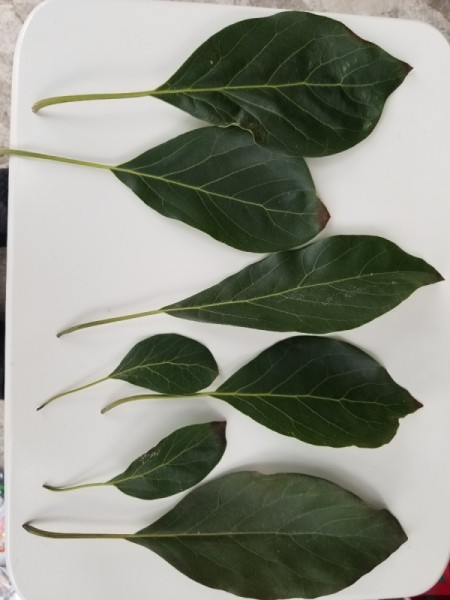 Add your voice! Click below to answer. ThriftyFun is powered by your wisdom!
December 24, 2017
0

found this helpful
Best Answer
Hello !
I see you get snow in the winter, that means real winter. It also means that the lady at Terra Greenhouses is a big liar if she told you that your avocado has a good chance to have fruits one day. I think that your avocado is just having a big shock due to the change of season, less daylight, heating on in your house which means higher temperature and dry air. It is a situation the plant can't adapt to as an avocado is a tree made to live outdoors where shorter daylight goes together with colder temperature. My advice would be to keep it away from heaters, lightly spray it with water at room temperature once a week and no fertilizer, it is winter it is not the time for a tree to grow and any season of the year water it only if when you press hard the tips of your fingers on the soil no bits of soil stay stuck to your skin and that's all.
Sometimes whether the leaves which are falling are at the top of the plant or close to the foot tells you if the plant is overwatered or not. When it lacks water it is the leaves at the top that fall first and when it is overwatered it is the leaves close to the foot that fall first but this trick doesn't work always. Give the tree a rest and you will see when spring comes how it is doing. In case your avocado isn't doing well do not buy a new one just grow a new one from a seed you will have the same result without spending any money. Hope this helps.
February 9, 2018
0

found this helpful
Too much salt in your water will cause that. Try using distilled water to flush out the soil, then water with the distilled mixed with your tap water thereafter. Remember to give your plants "food" because nutrients in soil only last for a short time as the plant and the soil flushing will remove what they need.
December 15, 2017
0

found this helpful
There are several reasons:
Overwatering
Not enough light
Insects
December 15, 2017
0

found this helpful
Hi Judy, the Lady at Terra said I should water in the winter months, once every 10 days, so I will try to see if over watering is at the root (pardon the phun) of the problem.
My sunroom which is open to the house, so room temperature and faces south, so should be tons of light.
Don't see any bugs.
December 16, 2017
0

found this helpful
Have you tried fertilizing it? They take a special fertilizer especially made for citrus and avocado trees.
December 18, 2017
0

found this helpful
No, didn't realize they need special fertilizer, what is it called and where can I get it?
December 17, 2017
0

found this helpful
Avocado dropping leaves.
Step 1
This is good it will turn into mulch and protect the plant from root rot.
Add your voice! Click below to answer. ThriftyFun is powered by your wisdom!
Related Content