This page contains tips and advice about growing fruit trees.
Browse
Featured
Questions
Avocado Tree Leaves Drooping and Turning Brown?Half of my 7 year avocado tree leaves are drooping. They turn brown and look to be dying. Some of the brown leaves are soft and some have dried. I am so desperate. This is the 1st year w/fruit (it only has 4).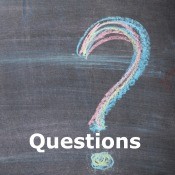 Growing Peach Trees from Pits?I am growing some peach trees from pits. They are in pots at the moment. They are over 18 inches tall. When is it the correct time to plant them in the ground and what would I need to strengthen the stalks?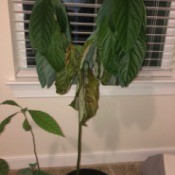 Avocado Tree Losing Leaves?My avocado tree is a year and some change old. He's been really healthy; I've transplanted him before, and even moved across states with him. I have him in soil that doesn't retain too much water, since I know they can easily get root rot, and I water him about every two days or so and it's been working. But all of a sudden he's dropping a massive amount of leaves!


Avocado Trees Loosing Leaves and Dying?I've had two avocado pips go from a glass bottle to a small pot to a large pot, separately, since August 2019. They have been thriving - growing rapidly from the second their roots came out the pip.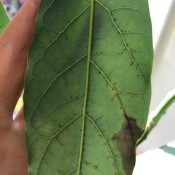 Black Spots on Underside of Avocado Leaves?So my three year old avocado plants have been through thick and thin, but at the minute they're developing small dark spots on the underside of their leaves, only visible from below, near the veins of the leaves. They've also been quite dry and have had a bad run at growing new leaves, most of them curling up.


Published by ThriftyFun.
© 1997-2022 by Cumuli, Inc. All Rights Reserved.
https://www.thriftyfun.com/tf/Home_and_Garden/Gardening/Fruit_Trees/index.html