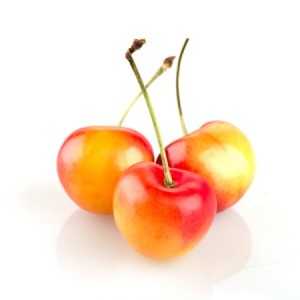 Can I get some help on starting Rainier cherry trees from the seeds? I just ate some and they are so good. I have saved the seeds. Do I need to dry them or soak them before planting in pots or what? Thanks so much for your help.
Hardiness Zone: 7a
By Michael L. McNeely from Roanoke, VA
Answers

Coreen Hart
Bronze Feedback Medal for All Time! 153 Feedbacks
July 19, 2009
0

found this helpful
Best Answer
I have started many cherry trees from the pits left from canning. I don't know if Rainier cherries will grow true to their parent plant or not, but if you have the space, why not give it a shot? If it doesn't work, you can always have a horticulture student graft some Rainier cherry branches onto your tree. Best of luck!

July 28, 2013
1

found this helpful
Best Answer
I also don't know if a true rainier cherry will come from its pit. I do know that cherries are like peaches and called "stone fruit" because the pit is hard like a stone. Putting a pit in a moisten wet cloth will do nothing but create a moldy wash cloth or bunch of paper towels.
The tree will start only after the "stone" has cracked, usually after sitting out all winter with the freezing of winter doing the cracking.

June 1, 2017
3

found this helpful
Best Answer
I know this is a VERY late reply and I just ate two kinds of cherries and will be trying to grow trees with the pits. After a little research, the best instruction that I found for me since I live in Texas is to wash the seed thoroughly, let dry in a sunny location for up to 5 days. Store in the refrigerator inside a wet paper towel in a zip lock bag or container for at least 10 weeks to 3 months, keeping the towel moist and not wet.
Take out of the fridge and let come to room temperature for a day. Plant in a seed starter or pot with a light sandy mixture about 1 inch thick. Set planters in sunny spot receiving at least 6 hours of sunlight a day. Keep moist, NOT wet and wait for them to spout in a couple of months or so. After they sprout, plant in the yard, mulch, protect from deer and rodents and enjoy!

June 10, 2017
2

found this helpful
Best Answer
From the Seattle Times (community.seattletimes.nwsource.com/.../?date=20010815&slug=rainier15)
The Rainier, like all named varieties of fruit, won't sprout from a pit. Rather, it is planted from a rootstock that grafts two varieties of cherries together: the familiar Bing and the less-known Van.
Read More

Answers