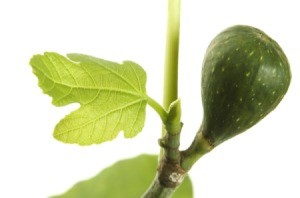 I would like to plant a fig tree in NJ. What is the best time of year to do that? Also, I will be cutting off a stem from someone else's tree, where should I cut from?
Thanks you.
Sandy
Hardiness Zone: 6a
By Leelola from Somerset, NJ
Answers

June 19, 2010
0

found this helpful
Hi LeeLOla. Will a fig tree make it through the winter in your part of the country? From what I have read about propagating dog woods you pick a healthy branch about twelve inches or so long and cut it off. Then starting from the lowest node (where a set of leaves branch out) you strip the leaves and cut just below this. Make sure your pruners are sharp and everything is sterile and clean such as your pot. Dip the end in rooting hormone and stick it into a rather loose sandy starting compound. Keep this warm and moist. This doesn't always work and I've known people to try 10 starts just to be sure. I've never started a fig so this may not be the best way. If your winters are too cold there are ways to bury the tree over the winter but I'll leave that for another post.

July 18, 2010
0

found this helpful
I live in North Jersey and have had a fig tree for years. Typically I take cuttings from the top of the branches, strip the leaves and stick the cuttings in a glass of water. I usually do this in the late fall. Change the water throughout the winter and when I have a good root system, I put the individual cuttings in a pot. I gradually move the pots outside and when the cuttings get to be a good size and look strong, I give them away to be planted.
Recently, I took cuttings in July and they seem to be rooting nicely in the water.
In the late fall (November, December), I tie the tree up, cover it with old blankets, then loose plastic. Put several inches of leaves around the base/roots. Uncover in April.
Get lots of figs in late August, Early September. Mmm, talk about good.
A new planting in the ground should probably be watered regularly during the first season. After that, I never water. Fig tree loves hot, dry, sunny weather for best figs.
Good luck.
Answer

this Question