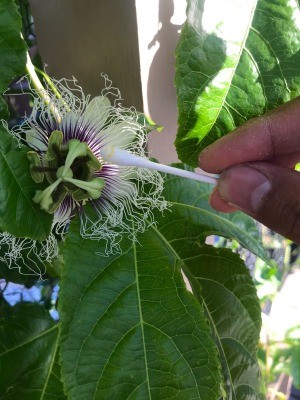 Passion fruit is very easy to grow. If you have a family member, friend, neighbor, or co-worker who has passion fruit save yourself $30, ask for some passionfruit cuttings. Hydrate the cuttings in water and plant in soil (preferable against the fence, wall, patio) so there is room for the passionfruit plant to crawl on, or an area where you could put a trellis up.
Right now it's passion fruit season and the flowers are blooming. Here's how we hand pollinate passionfruit to bear fruit using a Q-tip. The main objective is collecting pollen from the anther and transferring to the stigma.
1. You want to gently swab and collect pollen (yellow) from the anther.
2. You will now dab the pollen to the stigma (green area).
Photo #1: Swab and collect pollen from anther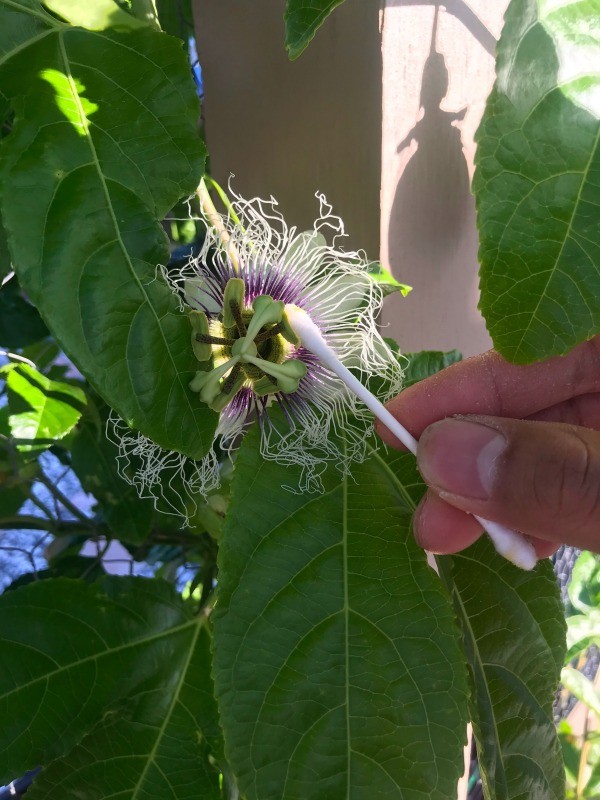 Photo #2: Some pollen is collected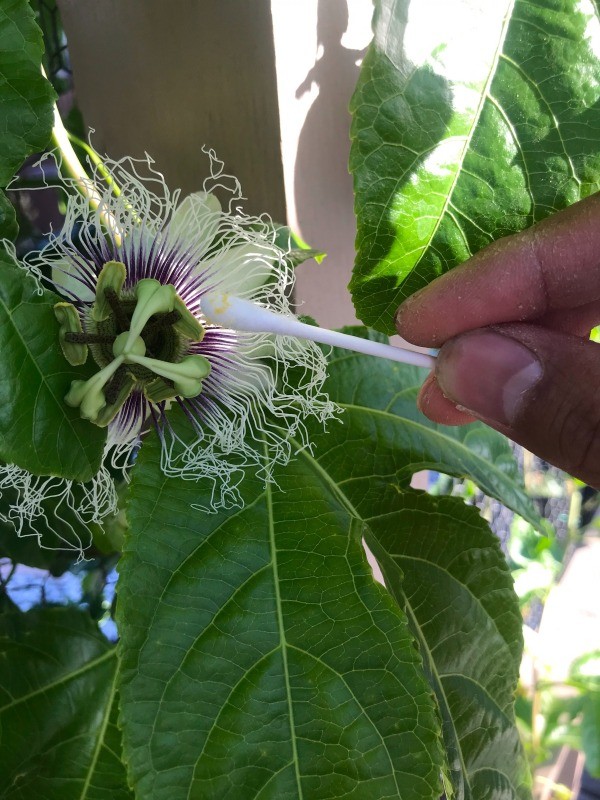 Photo #3: Dab pollen to stigma.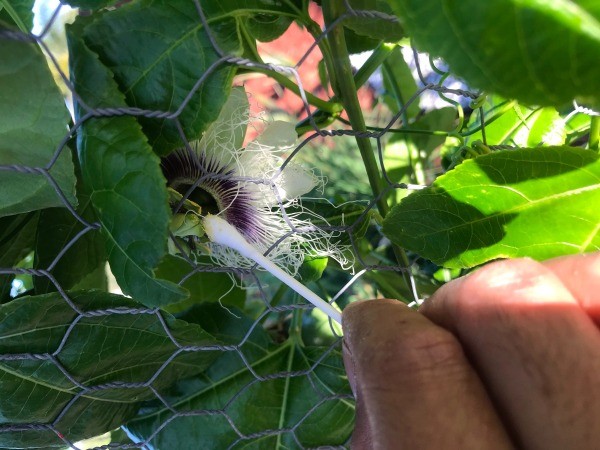 Repeat process and to cross hand pollinate the other flowers.