Bumblebee Information and Photos
Photos
Share on ThriftyFunCheck out these photos. Click at right to share your own photo in this guide.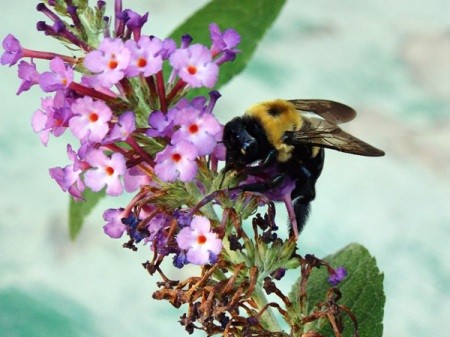 Photo Description
I ran across these pictures today and thought them good enough to share. Now that I won't be outside much, I will spend some time looking over the pictures I have taken this season. It helps ward off claustrophobia and melancholia, and gives me ideas as to what I want to plant in my gardens next year.
I wanted to know if bumble bees made honey. Reddit says, no. All other accounts I read said "yes". They stated that while the honeybee makes enough honey to carry them through the winter, the bumble bee makes only a few days supply. That accounts for the honeybee surviving the winter, while only the queen of the bumble bee nest lives to see another year.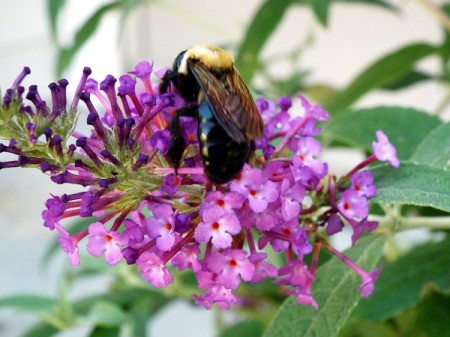 I captured these photos of a bumblebee that was just hanging out on a Coreopsis Flower in our flower garden. It eventually started to pollinating the flowers once the sun started to come up. I find great joy watching them pollinating the flowers in our garden every morning. They are so beautiful to watch.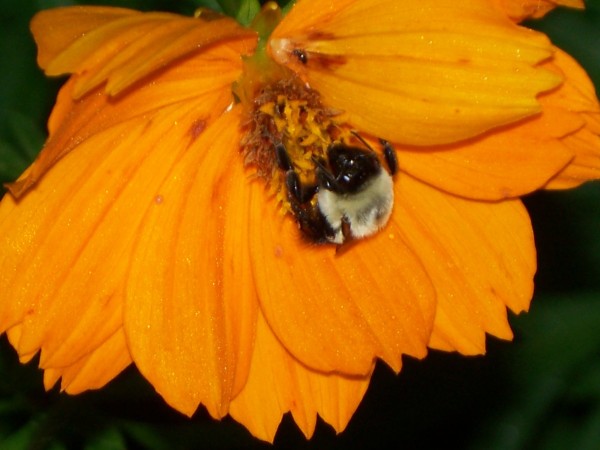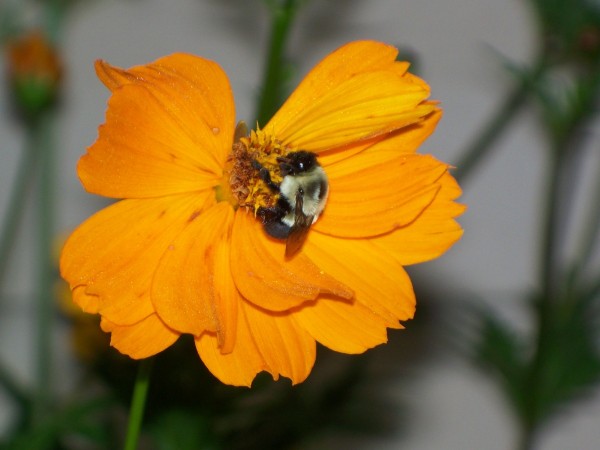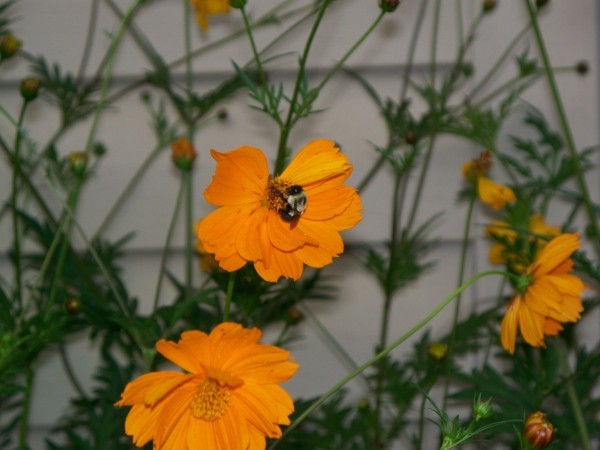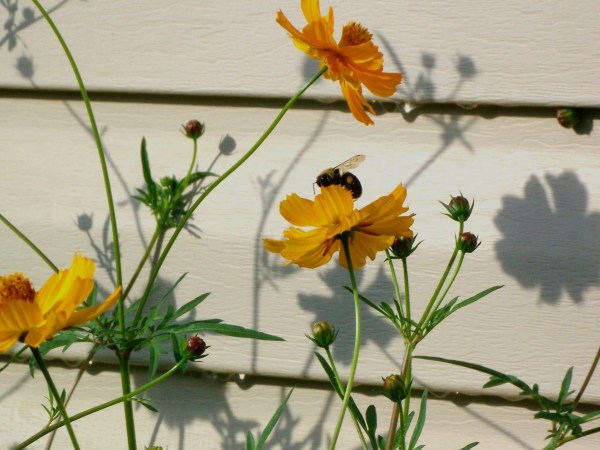 By lovingnature from TN
I am terrified of bees and, yet, mesmerized by them at the same time. I absolutely LOVE taking pictures of them! Here is a bumble bee pollinating a yellow blossom at Shore Acres State Park; beautiful gardens.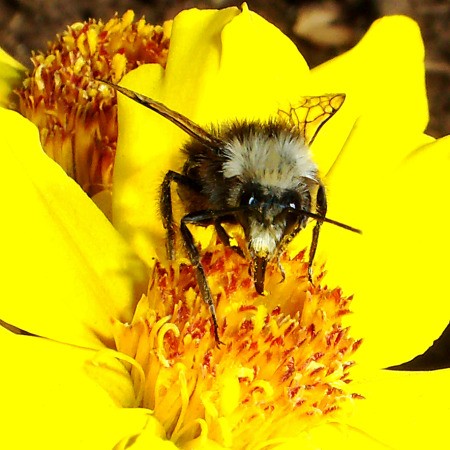 Read More...
This bumblebee appears to have slept all night on this passion flower in one of our gardens. I was able to get up very close to it to take this picture.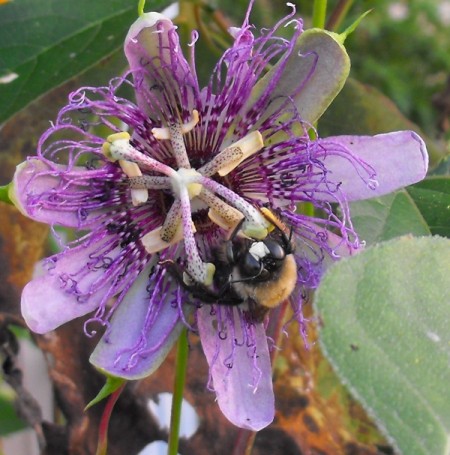 I captured this image of one of the fabulous, huge, black bumblebees that visit my French beans every day. You can tell how big it is by using the bean flower as a scale.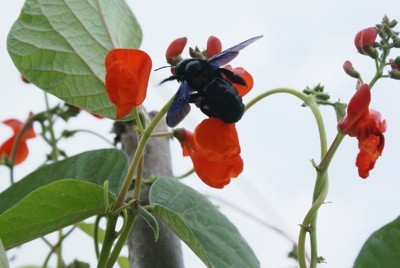 Read More...
Bumblebee on Giant Angelica Flowers. These flowers will eventually bloom with white blossoms.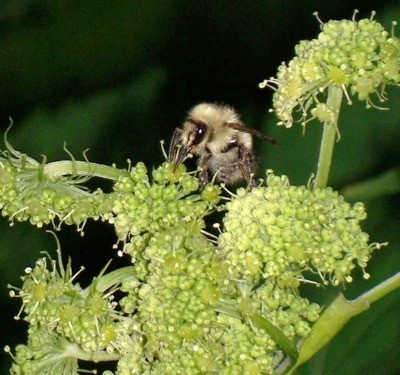 Read More...
While fishing one summer, I decided to take photos near our pond. The butterflies and bees had been drawn to the sunflowers. With a little patience, I managed to take this photo.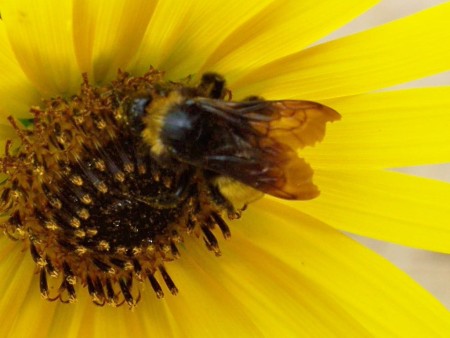 Read More...
Everyone knows that bees can sting and can be dangerous, especially if one is allergic. In this photo I tried to capture the essence that dangerous and beautiful things often accompany each other.
The bee needs the flower and the flower needs the bee.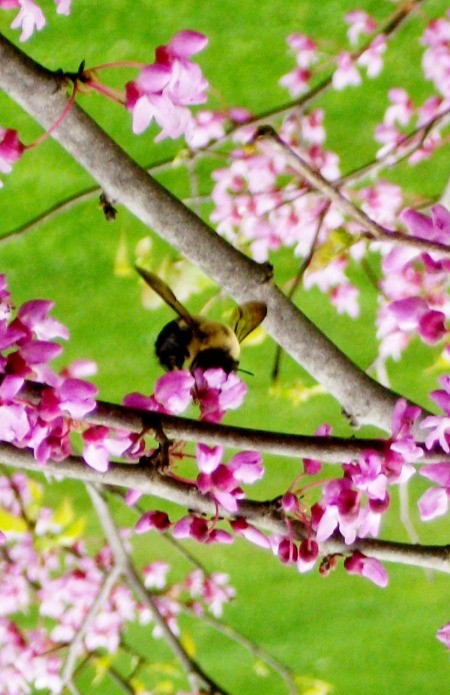 Read More...
My climbing wild roses made it all the way past the top of the deck rail last year, and this year they're up to the eaves! A little bumblebee (on upper left blossoms) flying around the deck plants took advantage of them, as they began to 'peek' though the rails.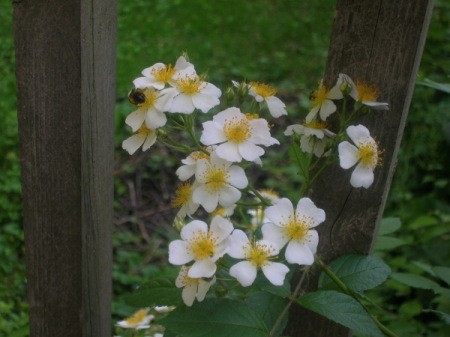 Read More...
I captured these photos of this bumblebee busy pollinating the flowers on our Amethyst Myst Heucheras in our front flowerbed.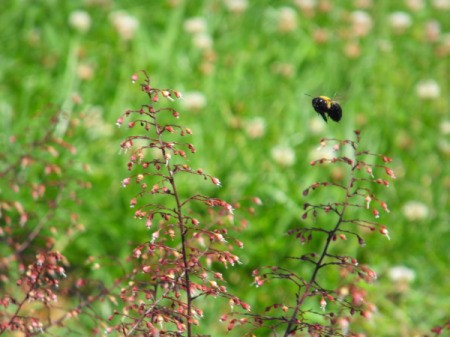 Read More...
Bumblebees love purple coneflowers so much they can't even be distracted by me and my camera getting really up close and personal.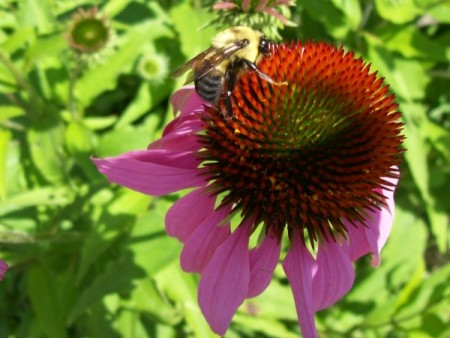 Read More...
A bumble bee feeds on the flower of a Rosa Rugosa bush on a beautiful sunny day in June.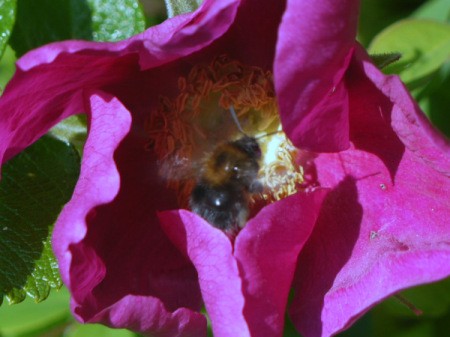 Related Content