Can you please tell me what type of insect eggs these are? I found them in the corners of my office kitchen. They are behind boxes and cardboard. I also found them in-between the broom bristles and along the edge of the wall.
There are quite a few of them.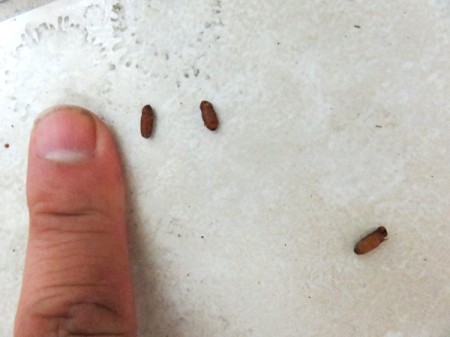 If you could please provide me some tips on how to avoid getting these eggs or killing off the main insect would be helpful.

September 16, 2017
2

found this helpful
Best Answer
To identify an egg is not that easy. However, there is a way to find out what the insect egg is.
Step 1
Take the eggs that you have gathered and put them in a plastic bag.
Step 2
Go to a pet exterminator company and show them the eggs.
Step 3
They will help you identify the eggs and the insect.
Step 4
Find out if you can take care of this at home on your own.
Step 5
You might need a professional to come in to spray for the insect and the eggs.