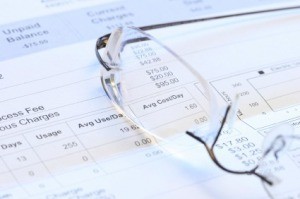 Solving disputes of a paid bill?
Do you have a merchant that you pay every month (i.e., doctor, mortgage, etc.) that is exactly the same amount and had the unfortunate situation of having to contest that they hadn't posted the payment, and they say they never received it?
NEVER pay the exact same amount each month, add a dollar, or even 1-cent to this month's payment above last month's payment.
June: $20.06 (6th Month)
July: $20:07 (7th Month)
August: $20.08 (8th Month)
Get the picture, now you can not only verify each payment, but also know which month the payment was good for. This is great for accounting departments that are totally lax (incompetent) in their posting procedures. If you paid $20.00 each/every month, you may have a battle on your hands with the idiot on the other end of the telephone. This method puts you in control.
By Cajun
Read More

Comments