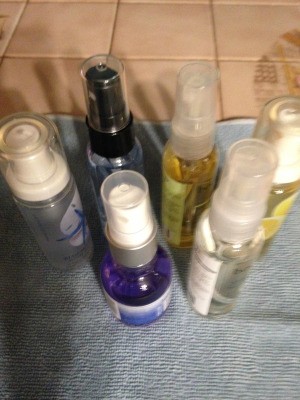 I live in the country. Summertime brings lots of flying critters, especially tiny gnats and no-seeums to windowsills even though there are screens installed. It struck me that I have acquired many bottles of body sprays and colognes over the years from gift baskets, etc.
One day I pulled out a bottle of body scent spray and sprayed the windowsill with the fragrance. The high alcohol content and scent was strong enough to deter the little nuisances, and to boot, the pleasant scent wafted through the room.
I felt it was a better use for body scents, since so many people are allergic to or just don't like perfumes. I've stopped wearing scents so as not to offend anyone.
I don't even have to spray the windowsills that often. But when I see a few critters on them, I wipe the sill clean and re-spray. Works every time! No critters have entered through the screens since I've started this practice.
Screens can also be sprayed for extra protection!