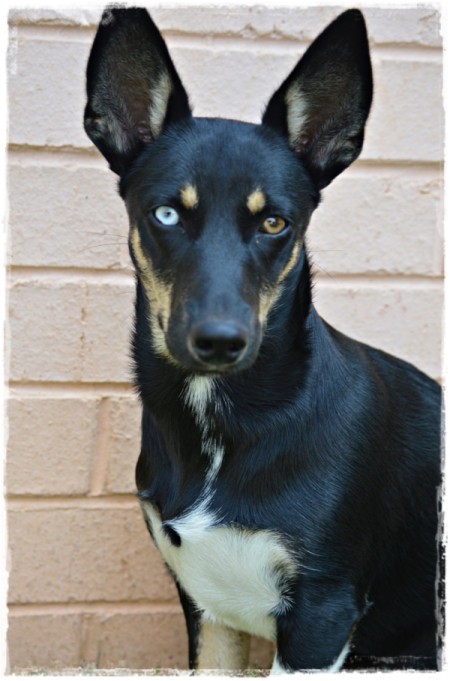 Your Pet's Age
She is almost 8 months.
Your Pet's Breed
Border Collie Cross
How and when did you get your pet?
I got her on 29 November 2016, four days after Flenters (my previous companion of almost 14 years) died. I bought her from a pet shop ~ I just could not resist those eyes! She was 8 weeks old when I bought her, and she was described as the runt of the litter. She certainly has turned into a bigger and prettier dog than what I imagined. Even though she cannot replace Flenters, she has managed to capture my heart. I love her as if she has always been part of my life.
What does your pet like to do for fun?
Typical Border Collie, she has enough energy for two dogs! We go walking every day, which she loves! She almost goes crazy when I put on her harness. She also loves tennis balls, irritating the other two dogs and digging up my backyard.