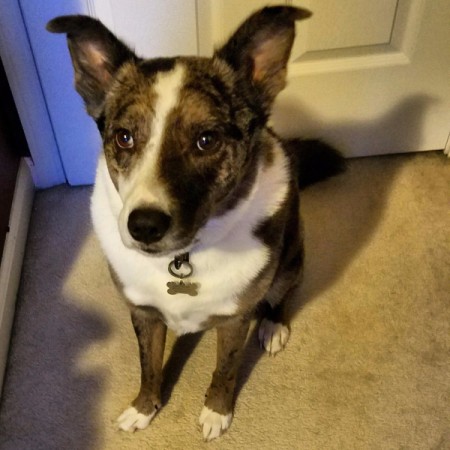 Your Pet's Age
5
Your Pet's Breed
Border Collie Australian Shepherd Mix
How and when did you get your pet?
My dog was part of a huge pack, and he was the runt of the litter. The pack was in a really bad part of town. One of his brothers was put into a well by some horrible kids, and was left there to starve. So we rescued him. This was about 5 years ago.
What does your pet like to do for fun?
He loves to cuddle me, and when I'm not home, he likes to watch animal channel (lol), but he has super daddy issues. Whenever I leave he gives me puppy eyes, and is very sad. And he is very happy when I get home.
Do you have anything else to share about your pet?
He is very cute, and knows tons of tricks. I wish I could submit a video of him doing tricks. He knows how to role over, shake hands, play dead, catch things, close doors, if you say "who do you love" he will point his paw at you.