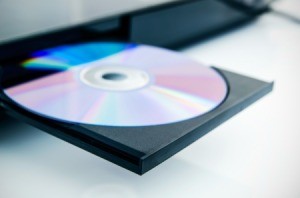 I have been using Memorex CDs to make a copy of my music and pictures off of my computer. I have problems with my CD player in my car when I use these CDs that I have made. They skip a lot, and a lot of the times the player is not able to read them at all. My son has the same problem with the system in his truck when he tries to use the CDs that he has made. Which leads me to believe that the quality of the CDs is not good.
Can anyone recommend a good-quality CD to use to make a copy? I can back up my files from my computer using other means, but I find that making CDs to play in my car is the easiest way to go for me. Any suggestions would be greatly appreciated. Thanks.
Carole from Locust Fork, Alabama
Answers

October 7, 2008
0

found this helpful
I use Maxell CD-R's, as I find they work best with my CD-RW drive. I've had problems with Sony and Memorex, while people with different CD burners can use them just fine.
Best thing to do is buy small amounts of each major brand CD, and see what works.
NEVER use those cheap, off-brand CD's. They're cheap for a reason....
By Ken (Guest Post)
October 8, 2008
0

found this helpful
Some car CD players cannot play CD-R or CD-RWs. I use hp CD-R for my music. You may want to try that.

October 10, 2008
0

found this helpful
We use TDK CD-R for the truck and house CD player never had a problem. Maxell is also know to be really good. We had some Memorex. Lots of trouble skipping and stopping.
We also use Verbatim from Sam's and I really like them. No skipping or problems. No more Memorex for me.
By Guest (Guest Post)
October 14, 2008
0

found this helpful
I had the same problem with the CD player in my 2002 Camry. Upon checking the owners manual I found that it clearly states not to use CD's with paper (stick-on) labels, which is exactly what I was using. It finally ruined the CD player completely to where it wouldn't even keep the CD in place, it kept spitting it out. If you have used these paper stick-on labels you may want to check your owners manual.
By guest (Guest Post)
November 9, 2008
0

found this helpful
You Should also check the speed that the computer is writing at. I downloaded a free trial that burned at 1 x speed and worked excellently , When I purchased it and the speed could be increased , So did the bad CD copies.
By Jack P (Guest Post)
January 17, 2009
0

found this helpful
Burn the cd at 8x. Using higher speeds allows more tracking errors to occur.
Answer

this Question

How do I burn a CD with computer games? I have a bunch of computer games in BitTorrent downloads and I use Windows Media Player to burn CDs, but when I try and find the icon BitTorrent (which is on my desktop as an icon) I can't find it. Any help would be appreciated. Thank you.
By AvaElizabeth from London, Ontario, Canada
Answers

January 20, 2015
1

found this helpful
You need to stop your thieving ways if you are unable to steal without assistance. Plunk the $50 down and live a guilt free life.
Answer

this Question