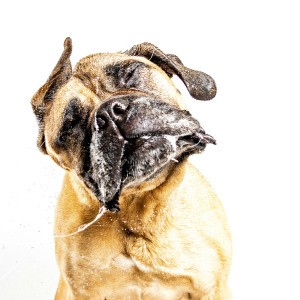 I am in desperate need of everyone's help. I will try to keep this brief. I have been a dog owner my whole life so I have some experience. This time I don't know what to do. All of you here have always been helpful. I need you to help me find an answer if you don't know please ask your friends and family.
I have a two year old dog medium size. He started having seizures about 3 months ago. After the first one I took him to my vet. I was basically told "it happens sometime, etc." I mentioned that 7 days previous I had applied Frontline Plus, but this was shirked off. No more seizures so I started to relax. I applied the next month's Frontline Plus and guess what, a seizure in the morning and two more in the afternoon. Yes 7 days to the day of the application.
So I got on the net and saw where this is happening to other dogs as well. It is not acknowledge by Bayer anywhere that I can find, that their product can have this affect. I have other dogs I have used it on for many years and they have never had a problem. I phoned my vet and was told not to use the Frontline again and we would try Advantix the next application.
Well the time is here and the dog definitely has fleas (on top of the seizures it apparently isn't working either). What I need to know is has anyone else had this problem and did the Advantix cause seizures as well? Anything you can tell me about Frontline Plus or Advantix will be greatly appreciated.
Since Bayer, the parent company of both meds does not acknowledge that there can be issues I don't know if my dog is sensitive to one chemical or if he would be sensitive to any of the chemicals. I live in the country so I really need a flea and tick preventative. Thank you so much.
By paula from MO
Answers

June 2, 2010
0

found this helpful
Best Answer
My guys would be "off" for about a week after I had applied the Advantix. They never had seizures, but they were definitely not happy with the treatment. I'm with desertgal on the DE. But in addition to that there is a product called Bug Off Garlic made by Springtime.
It is a food supplement for dogs that once in their system the fleas and ticks do not like the taste of. So far it has been working for me this season.

June 1, 2013
0

found this helpful
Best Answer
I have two golden retriever males, aged 7 years, and started using Advantix11 on them. Last treatment and this month's treatment, one of my golden boys had a seizure within two days of application. I'm convinced this is caused by this treatment. Will move on to something else now.

January 29, 2014
1

found this helpful
Best Answer
I applied advantix yesterday morning to my chihuahua, this morning she had a seizure. She very occasionally has had seizures in the past ( 1-2 per year). I'm not consistent with the flea medication because we didnt have a flea problem in our area. This past summer there was a flea epidemic, we used the flea drops as advised.
Also her seizures became more frequent. I never thought the flea drops would be the cause. I will monitor her behavior with the next application and hopefully determine if this is her seizure trigger.

January 30, 2014
1

found this helpful
Best Answer
I say YES! A few months back I changed to Advantix at the recommendation of a vet after both dogs got fleas. Sometime around the same time my Dachshund/Jack Russell Terrior mix had a seizure. This can be a very scary experience! The vet said could be epilepsy. About a month later another seizure.
Our vet said we could give the flea medicine every 2 weeks for awhile. A couple weeks later another seizure. It was about that time that I started putting 2 and 2 together and thought... could it be the flea medicine. But I didn't do any research at that time. I've gone a couple months without giving flea medicine until last week.
Guess what, this week my Bella has had 2 seizures. I am absolutely convinced it is the Advantix.
My other dog, a Yorkipoo, does not have seizures, but he is very disturbed when I put that medicine on him. Never again will I use this product. I'm at a loss how to prevent fleas, we are in Florida and definitely need to do something. I just read one post that talked about Comfortis... anyone else have an opinion or testimony for that product or anything else that is more natural and will not harm my dogs. Thank you.

June 22, 2014
1

found this helpful
Best Answer
We had to stop using Advantix 2 when my Goldendoodle, Mason had 3 seizures in one day, approx 36 hours after our application of the Advantix 2.
We called the toll free number for Med emergencies on the Advantix box and the Bayer rep said to stop using the product. We were given instructions to wash the product off with dish soap.
I spent 2 hours with my dog in the shower that night soaping and rinsing him thoroughly. He has not had another seizures since that episode 2 weeks ago.
Mason is 5 years old and was diagnosed with epilepsy when he was 2. We used to only treat him with potassium bromide but a cluster seizure 2 years ago forced us to increase his meds to using a low dose phenobarb and Keppra and potassium bromide cocktail. His seizures have been under control ever since then, He had only had a mild seizure every 1 or 2 months.
After the Advantix 2 was used- those were the worst seizures we have seen comparable to when Mason was unmedicated. I am quite positive the Advantix 2 caused his seizures and I think that product should be taken off the market. Since seizures are listed as a side effect I think Bayer should at the least recommend that their product NOT be used on dogs with epilepsy.
Our dog eats an all natural dog food and we generally stay away from products that have chemicals and especially have warnings about possible seizures. Ticks have been so bad this year we slipped and mistakenly believed the marketing ploys out there.
Mason has always used the standard heartworm treatmeat using ivermectin/pyrantel for 6 months/year and so far seems to have no problems beyond his epilepsy. Please be careful and good luck with your treatments.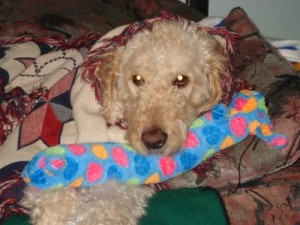 September 1, 2016
0

found this helpful
Best Answer
My golden now 8 years started having seizures, cluster seizures monthly for the last two and a half years. All of this started when we started using advantix flea applications Two different meds failed to control them. since we suspended advantix for the last 4 months no seizures at all. They stopped and we no longer have episodes of watching our dog helplessly. No doubt advantix was the problem. Why did it take me so long to see the correlation

October 7, 2016
1

found this helpful
Best Answer
Yes, Advantix can cause seizures. I have a Golden Retriever and finally realized every time we put Advantix or Frontline on her she would have several seizures!!! I finally realized that seizures were coinciding with the applications. After no longer using it, the seizures stopped. I feel terrible that I didn't figure it out sooner!! :-( Now we need to find another flea treatment that doesn't have any of the same active ingredients. I'm contemplating an oral flea medicine now. It's called Capstar. Has anyone had adverse reaction with this? Active ingredient is different is Nitenpyram, which is different from the active ingredients in Advantix & Frontline.

July 13, 2017
0

found this helpful
Best Answer
We discovered that our dog has seizures and started keeping a log book. We quickly noticed that shortly after applying Advantix, her seizures increased considerably (more than 10 seizures over the course of just 2-3 hours). I discussed this with a neurologist who recommended Bravecta instead, and that has been a lot better for our dog. I also discussed the issue with our regular vet who told me their clinic has stopped using Advantix entirely. They had two instances of dogs having seizures right in their office shortly after receiving Advantix. These were dogs that didn't even have a history of seizures.

July 18, 2017
0

found this helpful
Best Answer
Yes! Comfortis is amazing I have used it for years with no problems! I was talked into advantix about a month ago and not even 12 hours after the application my dog had a cluster of almost 30 seizures within a 12 hour period, we took him to a 24 hour vet because it was in the middle of the night and they put him on IVs and charged us an outrageous amount of money there's no doubt in my mind that advantix did this! This medicine should be taken off of the market!!!
Answer

this Question