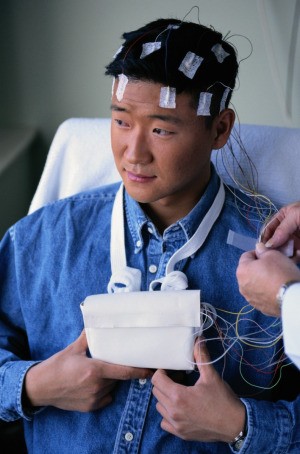 My husband has had epilepsy his entire life and I like to share a few interesting facts that we learned together over the years.
The first being something we learned several years ago when he had to switch neurologists because of a new medical insurance/health provider. His entire life, until then, he had been taking 3 pills in the morning and 3 in the afternoon. The new doctor put him on a time-release medication, which helped immensely. We were surprised to learn that for the entire time he was growing up, he never had any medication before bed. By the time he got up in the morning, all the medication was completely out of his body.
He now takes 3 pills when he first wakes up and 3 pills just before he goes to sleep. The medication is constantly in his system and has made a world of difference.
Some of the things we learned might be helpful to others.
When he wakes up first thing in the morning, his brain needs a good hour to wake up. He discovered that energy drinks helped first thing in the morning. We recently tried having him take an Airborne every morning and it definitely helped.
The first hour he's up there can be no noise: water running, talking, the dogs barking, TV, or radio.
Sleep to him is very important. He needs at least 8 hours of sleep. Sleep is almost like a required medicine and there's a noticeable difference when he lacks sleep.
When he's sick and running a fever, he has little seizures.
He's very sensitive to lights. We have lamps, overhead lighting causes him to have seizures. When he's outside, he wears dark, aviator sunglasses that we bought at an Army surplus store.
If he sees light coming in from a window first thing after he wakes up, he will have a seizure. He gradually adjusts to the light, but there is no waking up and going outside to get the morning paper or having the blinds/curtains opened first thing to let light into the bedroom.
He won't go to Walmart because the humming of the lights in their ceilings affect him. Also the Blue Light specials in Kmart affect him, as well. Red flashing lights also have the same effect.
If a police car speeds by us with all it's lights on, it doesn't affect him. If we're stuck in traffic really close to flashing emergency lights (depending on the brightness and how fast they're flashing), they can have an effect on him.
Screaming toddlers and children do affect his senses such that if we're in a restaurant and there are crying toddlers, we asked to be moved or just have our food boxed up and leave. Sometimes we get dirty looks from the parents of the screaming kids, but they have no way of knowing he has epilepsy and it's more of a problem with the sound and pitch frequency.
I don't know why, but he needs to have a lot of room over his head (8 foot ceilings or more) and he doesn't do well in small bathrooms. We haven't figured out why, but he needs to have space around him.
In the bathroom, all his stuff needs to be in the exact same space every day. When he first wakes up and gets dressed for work, his brain isn't really up yet and it's just so much easier for him to have everything in it's designated place.
He also can't function in a room that is cluttered, it's almost like his eyes are always scanning the room to make sense of it all.
We also learned that he needs to keep regular and takes 3,000 mg vitamin C in the morning and 3 again at night. He also eats a lot of green vegetables. Eight out of ten times if he has a seizure it's because he's constipated. It is very, very important for him to go every morning, like clockwork.
If he's actually having a seizure I throw a towel over his head to block out any light and get a couple of packs of frozen peas that I place on his chest because he gets really hot.
Also one of our three dogs will go to him if he's having a seizure and just sit with him. Petting her seems to calm down his senses and brings him back to reality.
He's been driving for years and if he even gets a hint that he might have a seizure or had one and isn't physically able to drive yet, I drive him to work. By the time I get him to his job, he's fine, he just needs a little more time for his brain to sort things out and the rest of the day he's perfectly normal.
When we go to a movie he can't walk from a dark theater out into direct sunlight. We also don't go to concerts because it's just too stimulating for his brain.
I once asked him what it was like when he was having a seizure and he described it as a bad lighting storm in his brain. Also he is literally blind while having it. He may catch a small amount of light, slipping through the window and he will be drawn to that light over and over again, twisting his head in all sorts of weird angles to see it. Afterwards his eyes are sore and depending on how long the seizure lasts his neck might hurt.
Many years ago while working, I got into a conversation with a woman who had a young daughter who had epilepsy and I actually dialed my home phone number and let her speak to my husband. She didn't have a clue about waking her daughter up slowly or opening up all the curtains in the child's room and letting all the sunshine in.
I also don't panic, my husband makes this noise when he's having a seizure and when I hear him doing it, I get up, get my peas and within 3-5 minutes, it's done and over with and he's getting dressed for work.
Over the years we've tried different things and I'm just sharing what we found to work at least for us. There are different kinds of seizures and I know 100% at least in his case, that light, noise, lack of sleep, and being constipated definitely does affect him.
By CPJ from Madison, AL
Read More

Comments
I have seizures and am afraid to go out by myself to walk for exercise. Any ideas how to "walk" inside at home?
By gayle from Rochester, NY

Answers
April 24, 2010
0

found this helpful
My husband and I bought a motorized treadmill two years ago. The exercise equipment has saved us a substantial amount of money than buying two memberships at a fitness center.
April 26, 2010
0

found this helpful
If you don't have the room or money for walking exercise equipment just use hand weights in each hand of one or two pounds each and walk from room to room/back and forth for a few minutes a day and have some music going in the background to keep you from being bored while doing it :-) Start slowly and then build up your pace and amount of time you do it each day :-) You might wear out the carpet/floors but at least you'll feel safe and still get your exercise :-)
April 26, 2010
0

found this helpful
There is a free to view one mile express walk video at this internet site on the right side of the screen. Take it up to full screen for a better view. Not much space is needed for this one mile walk which is done in about 15 minutes. You can take it slow and easy or participate at the full level- your choice.
www.walkathome.com/
April 27, 2010
0

found this helpful
Leslie Sansone has a series of DVD's for walking in the home. I bought mine at Target. Prevention Magazine also has a walk tape to use in the home. I hope this helps. You might find the tapes at the library too.
April 27, 2010
0

found this helpful
I walk inside of my home. We have a finished basement I use too. I start in one end of my house and walk from one end of my house to the other to the stairway. Go down the stairway to the basement and to the other end of the basement and back. Go up the stairs and back to the beginning. Then I continue to make another round again. I keep doing this for 20 minutes or so. That way I get plenty of walking as well as stair climbing up and down. I don't have to consider the bad weather.
April 29, 2010
0

found this helpful
I'm in a similar situation, but I have visual and balance impairment rather than something as serious as seizures. I tried walking along our fence line until our mastiff left one too many nasty surprises in my path, sigh! I like the ideas Susan and Deeli mentioned. Just put on some jazzy music and walk the length of your house. That sounds simple enough. Of course, lacking hand weights, I'd prob carry something of similar weight. Alternatively, I could always just lug my suitcase-sized casette Talking Book machine back and forth... playing a book while walking, of course!
Answer

this Question
I know that there are professional trainers on here, but I was wondering, could you train a family dog (6 years old in June and a great nose) to smell out an oncoming seizure? My one year old son has been on medication for seizures for six months, and had his first cluster a few nights ago.
The problem is our dog usually sleeps in our room, not the boys' room. He is a Husky/hound/Shephard, very devoted to our one and four year olds. What organization would I need to contact to get more information? Thank you! I'll post pics later of Charlie the Dog, with his boys!
camo_angels from Willamina, OR
Answers
By Robin (Guest Post)
March 8, 2006
0

found this helpful
I would try two things. First, I would try contacting the American Kennel Club to see if there is anything that they can do to assist you. The other thing I would do would be to go online and, in your search bar, type in "seizure dogs" or "assistance dogs." Good luck!
Answer

this Question