This page contains advice on health and body related questions.
Browse
Featured
Questions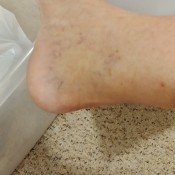 My Feet and Ankles Are Itching and Burning?What in the world could be going on with my feet and ankles? They are itching and burning terribly! I've had this for quite some time now it comes and it goes the mark seem to be staying though. I wake up sometimes with these scratches on my ankles, sometimes they're on my arms. But my feet and ankles are itching so bad!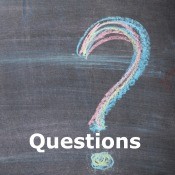 Sparkly Pepper Sized Red Blue Black Itchy Dots?I'm so sick of derm. And doctors wanting my money and saying I'm crazy and everyone in this county now has this biting mite. Only one other person that I didn't know before now noticed the same thing I noticed like literally everyone in this county says we're crazy and shrugs it off.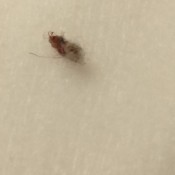 Identifying Fuzzballs That Move?What are these tiny little fuzzball things I'm finding all over clothing, towels, rugs, blankets everywhere! These were in the bathroom rug they look like pieces of lint or strands but when you try to pick them up with a pair of scissors they're woven into the fibers of the rug with the long stringy things that you see them moving in.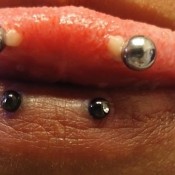 Piercing Question?I got my piercing 4 days ago and have been cleaning it regularly. It doesn't hurt not red. What is it, should I take it out?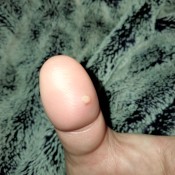 Painful White Bump On My Thumb?What is going on here? My whole thumb is swollen with this freaky white alien ' serious same face on top?


Treating Dyshidrotic Eczema?Since moving to a warmer climate country a number of years ago, every summer, I developed small blisters on the sides of fingers along with itching of the affected area. Unsure of what this was I visited a doctor and dermatologist and I was diagnosed with dyshidrotic eczema, and prescribed a cortisone cream to apply to affected areas. I was also advised to keep the hands moisturized, and also take an antihistamine for the itching.


Published by ThriftyFun.
© 1997-2023 by Cumuli, Inc. All Rights Reserved.
https://www.thriftyfun.com/tf/Health_and_Body/Advice/index.html