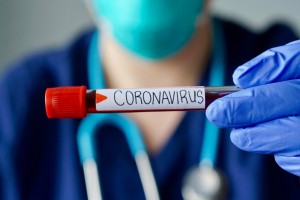 This week, the CDC has told Americans that we need to be prepared for an outbreak of the coronavirus (COVID-19). The virus has been spreading across the globe with outbreaks in China, Korea, Japan, Italy and Iran. As of today, the US has only seen 56 cases of the disease and most of those are from people who returned from the Diamond Princess Cruise Ship. Currently, 8,400 people in California are being monitored for the coronavirus.
Here are some tips for staying healthy and preventing the virus from spreading:
Don't Panic.
Frequently wash your hands or use a hand sanitizer containing at least 60% alcohol.
Don't touch your eyes, mouth or nose.
Clean and sanitize surfaces in your home regularly. The virus will live on surfaces for over 2 hours.
Practice social distancing. Don't get too close to people, especially if they seem sick. If someone is coughing on the bus near you, move away.
Cough or sneeze into your elbow and dispose of used tissues.
If you are sick, stay home, wear a mask around family members, and clean things you have touched.
If you have a fever, cough, and/or difficulty breathing, call your doctor before going in so they can tell you how to proceed.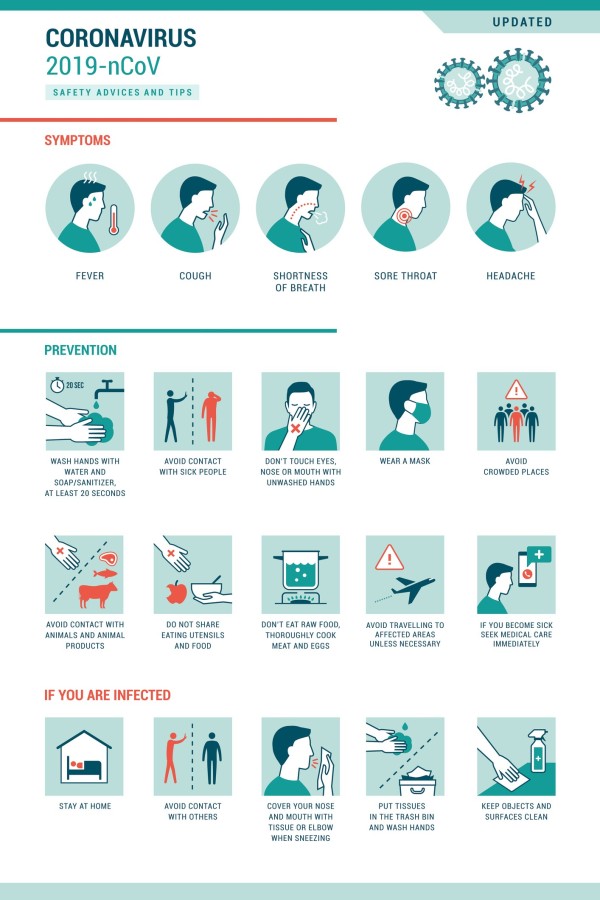 Most people get better on their own. There is currently no vaccine or cure to the virus but symptoms can be managed.
Both the WHO and the CDC have great information about COVID-19 check out these links for more information:

WHO - COVID-19 Advice for Public