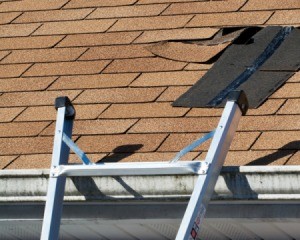 When using an extension ladder in cleaning gutters or going on the roof of the house, etc., your weight on the ladder can damage, crush, or even tear off your gutters when you put the ladder up against the gutters before climbing.
To prevent damage by a ladder, get a delivery type plastic milk crate. Place it on the ground, open side down. Extend the ladder at least 3 rungs above the crate. Use wire, string, or bungy cord to secure the crate to the ladder, around the middle of the rung itself.
Slowly raise the ladder, with crate attached, to the roof just above the gutter. The crate will sit directly on the roof, keeping the ladder off the gutter, preventing contact, therefore preventing crushing or bending the gutter! The crate will sit flat on the roof, no matter what pitch, making the ladder more stable also.
By Wayne from Buffalo Valley, TN
Comments

June 12, 2018
0

found this helpful
Works great! Thank you for the idea. I used a milk crate today on a ladder when working on my daughters house. I have photos but can't see how I can insert into this thread.

June 13, 2018
0

found this helpful
I want to see pictures. Click on upload an image below your comment and give it time to load. When you see the picture, you have it and it will post when you click on the green post sign below your comment.
It takes several seconds for the picture to load.
Read More

Comments