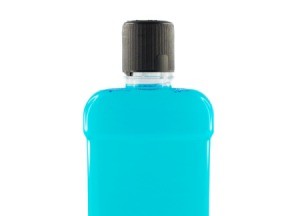 I read on here that Listerine is useful in promoting hair growth. Does anyone know what kind to use (ie mint, etc)? Also if you're familiar with this could you please walk me through a step by step as to how to apply the Listerine? Thanks a bunch.
By Sadie Lynn from USA
Answers

March 15, 2010
1

found this helpful
Best Answer
Regular Full-Strength Listerine Spray
Listerine is meant to kill germs that cause bad breath, but some people claim that regular full-strength Listerine works to help hair grow fast. I recently overheard a beauty operator advising a client to spray regular full-strength Listerine onto her hair after washing and towel drying it. This experienced beautician said to massage it into the scalp, and allow it to remain on the head instead of rinsing it away. The client was concerned about the scent, but she was advised it would dissipate as the Listerine dried.
This natural way to help locks grow fast sounds like it's worth a try, but if you have sensitive skin, or if you're concerned about the possibility of an allergic reaction, try placing a small amount on the inside of your forearm first.
If redness or irritation occurs, opt for a different method, and save the Listerine for its intended use. Good luck.

March 18, 2010
0

found this helpful
Best Answer
What are you all talking about is a candida over-growth. The Listerine & the vinegar will both kill it, but if your scalp has it, you'd do better to attack it from the inside. Candida can cause many awful things. The least of which is a bad scalp. I'd look up on the net, candida signs & symptoms, then see if anything else fits. It isn't something you want to ignore.

March 15, 2010
0

found this helpful
Listerine, the plain type is good to stop hair loss. It is an old remedy for people who have a greasy scalp. Vinegar does the same thing. iI is the acidity of the product which an cure scaly type of seborrhea and maybe your hair grows better after using Listerine if you have this specific problem.
February 20, 2018
0

found this helpful
I heard of Listerine and also Vicks it gives a soothing sensation like peppermint once you feel it through your scalp then rinse it, It opens up your pours of the scalp and rinsing it with like warm water it close up pours.
February 20, 2018
0

found this helpful
I'll use what best grows my hair and keep it healthy as it is

April 23, 2021
0

found this helpful
In the 1870's Listerine was originally used as a Surgical Antiseptic, but not until later (1900's) it was used as Mouth Wash. It is also good for acne & sensitive skin, cleaning wounds/cuts, bee stings, cleaning mold & mildew amongst other things.
And YES, I use it to wash my hair and it has grown when my hair had stopped growing and breaking for a whole year.

October 9, 2022
0

found this helpful
I was told by my veterinarian to use the gold Listerine on my horses mane and tail when it was falling out it worked wonderful everything grew back in I figured if it would work for my horse it would work for me what a miracle product for hair
Answer

this Question