I recently participated in a monthly meeting of the local quilter's guild special interest group, Community Quilts. This group makes quilts that are donated to DSHS foster care (given to foster care children when they graduate from high school), a local veteran's home, and more recently to the police department for use when responding to calls of child abuse and removing endangered children from the home. According to the officer making the request the rescued children are often wearing only diapers or pjs.
We were allowed to select from various pieces of donated fabric to make a block. I chose to use a heart inside of a log cabin pattern and modified and enlarged the original.
I first made a sample scrappy version to make sure I liked the asymmetrical rework of the "logs" .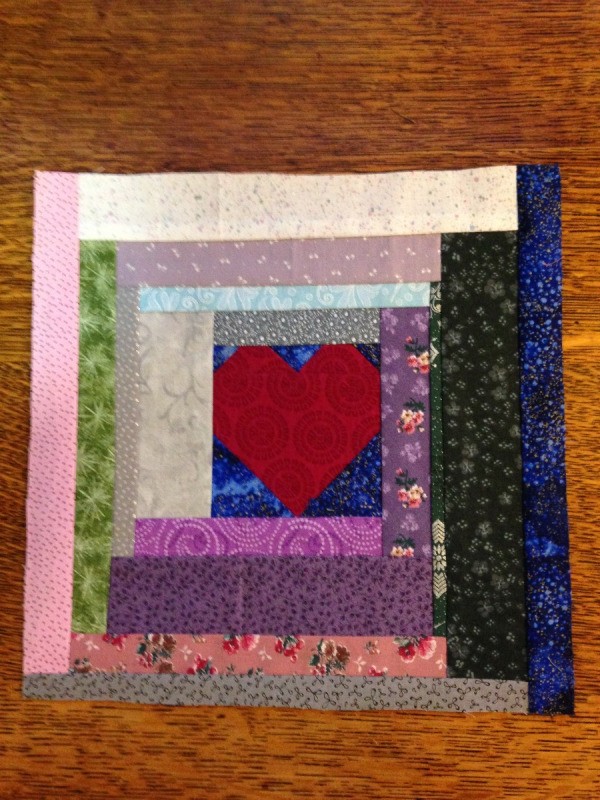 Once that one was completed and I was sure I liked the result I made a second one to donate to the group.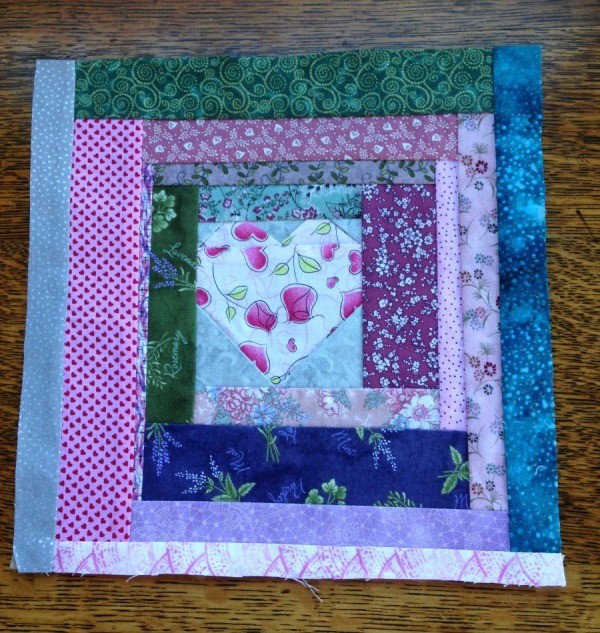 I plan to use the test scrappy version to make a hot pot mat for oven dishes, as the block will be 10x10" after binding.
Much of the fabric used in both versions came from my stash of leftovers from recent projects, my Harry Potter paper pieced quilt, and fabric given to me many years ago by a co-worker as an office Christmas gift.
Both blocks were paper pieced using tracing paper to copy the heart and inner logs, and then I reworked and added more logs of varying widths to achieve the desired size.