I am trying to find a color that goes with blue/grey and just grey. I am painting three rooms, I need a color that will blend in with the other two rooms.
One room will be a blue/grey color, the other will be a grey or pewter color and the third, I have no clue and I am freaking out. Any suggestions? I do like earth tones but the room is small so I don't want anything too dark but something with appeal. Thanks.
By lonnie from Maryland
Answers
April 3, 2009
0

found this helpful
White or pale shades of the gray or blue. If you choose white, you can add those colors in the room that compliments with whatever furnishings the room is intended for. Silver or nickel would also pull those colors in. Using print fabric would make it interesting instead of solids or an area rug that picks up the colors of the other two rooms.
I would choose a soft pale yellow to go with this third room instead of using too much blue and gray. Strong colors bounce on white which would make it look very pale gray anyway as blue and yellow are complimentary colors.
April 6, 2009
0

found this helpful
Cream.
April 7, 2009
0

found this helpful
sunny yellow!
April 7, 2009
0

found this helpful
Almost any colour will go with grey and blue-grey. Look through your closets: clothes, towels, etc. and find something you love the colour of and hold it up to your grey and blue-grey, to see what you love.
Any paint store can match any colour you want! Go bold...try purple, red, yellow, or another strong colour. Small rooms look great in strong colours!
April 13, 2009
0

found this helpful
A good way to decide would be to use the paint samples provided at the paint store or department. Find samples that match the two colors you already have, then try different colors with them to see what appeals to you.
April 20, 2009
0

found this helpful
I always liked navy and tan together. Since your colors are a shade off of the navy, try the tan.
April 25, 2009
0

found this helpful
I'm using those colors also in my house. living room is a gray and the kitchen a more tint of blue gray.
then the office is gonna be like a teal/aqua just not the bright kind lol more so of a deeper color. used it before and really liked it.
January 2, 2011
0

found this helpful
Pick a Taupe color more on the gray/blue side. This will match nicely with the Grey & Bluish/Grey you are using already. Taupes can go green, grey, blue, or more beige. Bring your paint swatches with you to match them up when you go to select the third paint color. If you have a Sherwin Williams store by you or can look up these colors below online you can see what colors I am suggesting. I understand you may not be using Sherwin Williams, but you can match these color swatches to Behr paint, etc...
Good Luck!
Sherwin Williams
SW7044 Intellectual Gray/SW7052 Gray Area (darker tones)
SW 7051 Analytical Gray/SW 7044 Amazing Gray (lighter tones)
Answer

this Question

...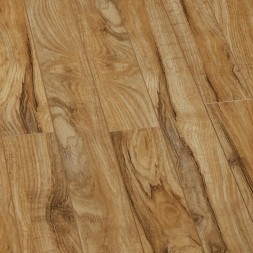 I am planning to sell my house and want to repaint before I lay my new flooring. I already bought the flooring, but I'm not sure what color will go well with it. The floor will be laid in the living room as well as 2 bedrooms. The flooring is called Molokai driftwood. It is a grainy light wood color.
By Pat
Answers
April 1, 2015
0

found this helpful
The floor is neutral in color, so nearly any color would work. Since you plan to sell the house, I would paint walls in a neutral shade, as potential buyers will probably want to paint with their own colors. Beige, off white or pale grey would all work. Hope this is helpful.
Answer

this Question

...