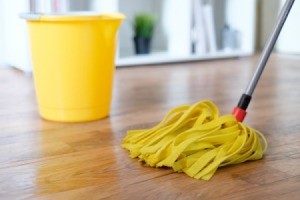 To clean my hardwood floors, can I use Murphy's Oil Soap straight (without adding water)? I love the smell and cleaning with it.
By Steph

Answers

September 6, 2011
0

found this helpful
Best Answer
I wouldn't recommend it either if you think you might ever want to refinish the floors. They will absorb oil and not absorb the stain you put on.
Answer

this Question

cettina
Bronze Request Medal for All Time! 64 Requests
Is there a substitute or alternative for Murphy's oil soap? I live in Europe and get so frustrated when I see how many uses this product has and I have no idea if there is an equivalent here in Europe? Please help.
By cettina from Malta, Europe
Answers

metroplex
Bronze Request Medal for All Time! 65 Requests
January 25, 2010
0

found this helpful
Here is their website: www.murphyoilsoap.com.
It's made by: Colgate-Palmolive Company; NY, NY; zip code 10022.
Also it's: Murphy not Murphy's.
They have a toll free 800 number too. Do you have them in Europe? In the US it's an 800 telephone number that you can call without paying anything. I don't know if you can dial it from Europe though. In the US we have to dial a 1 before the 800, so that's how I'll give it to you: 1-800-486-7627.
You might try Googling it: phrasing it: buy Murphy Oil Soap, Malta.
Or use ask.com: phrasing it: where can I buy Murphy Oil Soap in Malta, Europe?
I wish you good luck! I know what you mean; there are a ton of recipes on this site that call for this soap. I hope the company can help you, but I feel sure they will. After all they would love you to buy their product!

cettina
Bronze Request Medal for All Time! 64 Requests
January 26, 2010
0

found this helpful
Thanks metroplex. I will try to google it and see if i can, at least, get the ingredients so when I next go supermarket shopping, I can have a look at what is available here. I'm assuming this soap would be in the laundry section?

July 8, 2013
3

found this helpful
LOL.. I was cleaning my oak kitchen cupboards with a bit of dish soap & water. but wishing I had some oil soap.. well.. I had a bottle of cooking oil.. so I poured a bit into the pail..
& it worked just like MOS.. I washed the cpbrds down & buffed them.. lovely , shiny but not oily results.. I'll never buy MOS again.

April 28, 2018
0

found this helpful
Try savon noir (French speaking areas) or schmierseife (German speaking areas) -- in addition to some other ingredients, Murphy's Oil Soap uses vegetable oil saponified with potassium hydroxide, whereas most soaps rely on sodium hydroxide. Savon noir is made of olive oil traditionally saponified with olive wood ashes, which gives it a very dark color.
Answer

this Question