Browse
Featured
Questions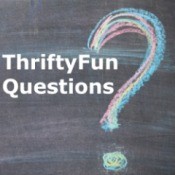 Removing Black Marks on Laminate Hardwood FloorsI have laminate hardwood floors and someone put my mats down when the floor was still wet and now I have black marks on my floor where the mats go. How do I remove them? What would I use to get them removed using household cleaners?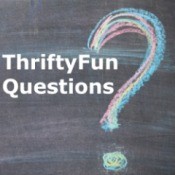 Removing Shoe Marks on Hardwood FloorsI have several rubber slide marks from my grandson's sneakers on my hardwood floors. I have tried several fixes (eraser, Magic Eraser, etc), but nothing seems to work. Does anyone know how to get rid of these marks?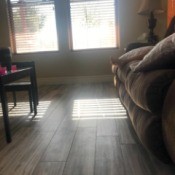 Cleaning Glazed Ceramic TileMy daughter got sick so I decided to mop my glazed ceramic tile planks with one part bleach to 10 parts water. After everything dried there were white spots everywhere! I then scrubbed the floors with 50-50 water and vinegar. The spots went away, but now the tile looks dull and foot prints show up easily. Did I ruin the glaze on the tile?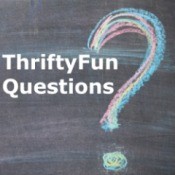 Cleaning Slippery Tile FloorsI am looking for suggestions for cleaning products that will stop my tile floors from being slippery and oily like. I live in a HUD apartment and have fallen so many times. I now have a cracked left hip. What can I use? Better yet what can we clean it with?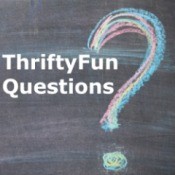 Removing Nail Polish from Linoleum FlooringWhat is the best way to remove old nail polish from linoleum flooring?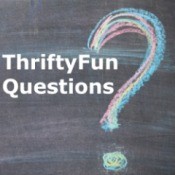 Removing Orange Glo Wood Polish from Hardwood FloorsI usually use Orange Glo to clean my wood floors, but apparently I mistook it for wood shiner. Now my all of my wood floors are super greasy! I tried cleaning with Dawn and vinegar, but there was not much change.


Advertisement