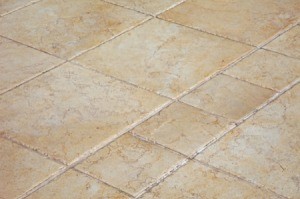 I work at a gas station with ceramic tile floors. I've changed mop water a dozen times, remopped with fresh water and both methods end with streaky floors. I've viewed similar questions, but most responses would take me all night to attempt. Any ideas for a larger area?
By Jennifer from Waupaca, WI
Answers

Myrna
Bronze Feedback Medal for All Time! 168 Feedbacks
June 6, 2010
0

found this helpful
Best Answer
I would get a new mophead, scrub the pail with ammonia to remove buildup of oils, etc., then mop with ammonia to remove film on tiles. You need to change the water frequently and then once floors are really clean, you can rinse with a clean mophead.

November 3, 2012
1

found this helpful
Best Answer
I own a carpet and tile cleaning business. Biggest issue I see is people using vinegar and bleach and over time it will destroy the tile and grout as both are acid based. I can usually restore the tile and grout with the equipment I have but in some cases the grout will have to be color sealed to hide the discoloration.
My advice stay away from "ANY" home cleaners. Use products made for cleaning tile and grout. Follow the directions. When it comes to maintaining the tile use a neutral cleaner with ph of 7-7.5. You want the cleaner to be as close to a ph 7(water) as possible. Keep mop water and mop heads clean. Steam tools as well. Vacuum grout lines. Don't sweep (avoid sweeping dirt in the grout). If you are still having problems getting your tile/grout cleaned call a professional, IICRC Certified preferred
What does bleach and vinegar do to tile and grout?
Bleach is an acidic product that should not be used to clean ceramic tile floors. Bleach will break down the grout and also cause the colored cements in the grout to wear away. Bleach will literally bleach away the color in the grout. Eventually the grout will start to loose its deep rich colors and also cause your grout to look splotchy. I see many of these cases.
Vinegar is an acidic product that was never meant to be used to clean ceramic tile and grout. Prolonged use of vinegar will eat away at the grout and cause the grout to break down. Additionally vinegar is difficult to totally rinse away after using it to clean ceramic tile floors. A vinegar residue will start to accumulate inside of the grout that is extremely difficult to remove.
Answer

this Question

Can any body help me? I seem to be going mad. I have white ceramic floor tiles and I can't seem to be able to have a clean floor. As soon as the tiles dry they show streaky marks and it's so frustrating that I don't know what to do any more.
Answers
Helen
Bronze Answer Medal for All Time! 155 Answers
December 28, 2016
0

found this helpful
Best Answer
I'm afraid the streaks are caused by insufficient rinsing, and possibly using too much cleaning agent. Try cutting down on the cleaner you use, and add vinegar to the rinse water.
You may have to use several mop buckets of water to rinse your floor.

December 28, 2016
0

found this helpful
Best Answer
Try just using water until you get rid of the streaks. Clear ammonia in water will clean the tiles well after that.
Answer

this Question

My daughter got sick so I decided to mop my glazed ceramic tile planks with one part bleach to 10 parts water. After everything dried there were white spots everywhere! I then scrubbed the floors with 50-50 water and vinegar. The spots went away, but now the tile looks dull and foot prints show up easily.
Did I ruin the glaze on the tile? The grout is not sealed, is it possible I disturbed the grout and now there is grout haze everywhere? I know that grout haze can be removed, but if I compromised the glaze the glaze I believe there's nothing I can do, correct?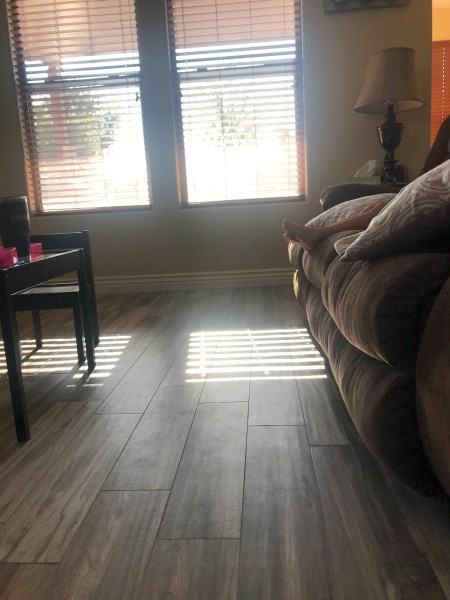 Answers

September 15, 2019
0

found this helpful
Vinegar dulls ceramic tiles. Try washing with a mind detergent and then rinsing with clear water.

Pghgirl40
Bronze Feedback Medal for All Time! 196 Feedbacks
September 15, 2019
0

found this helpful
Try mopping it with straight club soda. Dry with a microfiber cloth.

Ana
Bronze Post Medal for All Time! 140 Posts
September 16, 2019
0

found this helpful
There are cleaners online made specifically for your floors! Unfortunately making your own mixture may ruin your floors,making it hard to to fix!
Answer

this Question