We live in a small house which makes cleaning more often a must. I have found that it's easy to get on my hands and knees and scrub the floor with a rag, plus I can wipe the baseboards off as I go.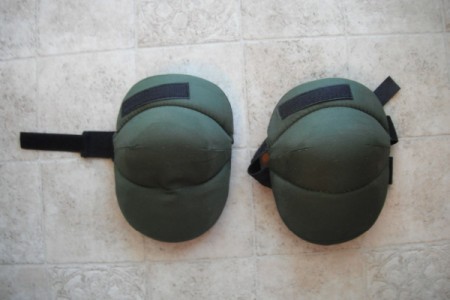 It's rough on the knees though, especially during the summer months when you are in shorts. I found a pair of soft knee pads in the garden center at Walmart and they make scrubbing much more comfortable.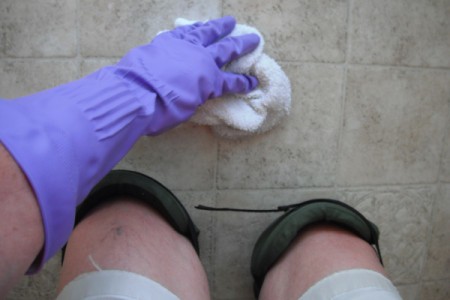 June 23, 2016
0

found this helpful
Too difficult for me. I cannot bear the pain. I use a deck brush with a long handle so I can stand and scrub the floor and save my knees. I also use the cheap dollar store broom to scrub the bathtub and shower walls after each bath.
Takes only a minute or so, but, the ruin shines with no bleach or scrubbing. Have done this for the last three years. Works very well.
June 23, 2016
0

found this helpful
I am doing some work in an unfinished attic. The rafters cause a lot of pain to my knees. I hadn't thought about knee pads to solve this problem. I'll give them a try. Thanks for the tip.
----------
I realize that ThriftyFun is about sharing tips and not about being analytical or philosophical, but:
I really doubt you can get the floor any cleaner while on your knees and using a rag, than while standing and using any of the better floor cleaning tools. I noticed you said it is easy, not easier, to get on your hands and knees and scrub the floor.
Fess up, LG
Are your floors any cleaner when cleaned this way, or, are you fortunate enough to be in love with life, in love with your husband, and in love with your little home; and this is one of your ways to feel a closeness to it all and to add a little TLC to what you have and appreciate having?
(If you're going to do it on your knees, knee pads are the way to go. You got my vote).
June 27, 2016
1

found this helpful
Likekinds, easier as in necessity. Due to back fusion, I can't do much bending over for any length of time. And you have me figured. I'm all of the above. Thanks.
This is a photo of my garden knee pads. I found these in the Sporting goods section at Walmart. They work great.