Cleaning Cast Iron Pans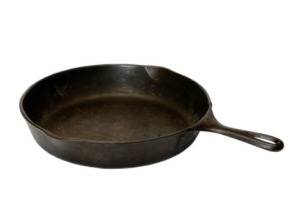 Sometimes a well-seasoned cast-iron skillet needs more than just a simple scraping/wiping to get it ready for the next job. In those cases, I used to soak mine in hot water in the sink. Then I wised up and decided to boil water in it on my stove top. I believe the hotter water soaks and cleans the pan better. Just a few minutes at boil followed by brushing with coarse brush should do the job.
Then I wipe dry, finish the drying on low stove top heat. When totally dry, add a tiny dab of whatever oil you like and continue heating for another few minutes. I use a heavy-duty paper towel to burnish the oil in the pan once or twice before shutting the stove down.
My favorite skillet then gleams and I can almost see my reflection in it. The bottom is just as smooth as the proverbial 'baby's butt'.
By Chuck from Canton, OH
Read More

Comments
If your cast iron pan has food stuck to it, you may need to do a deep cleaning and then season it again. This is a page about thoroughly cleaning a cast iron fry pan.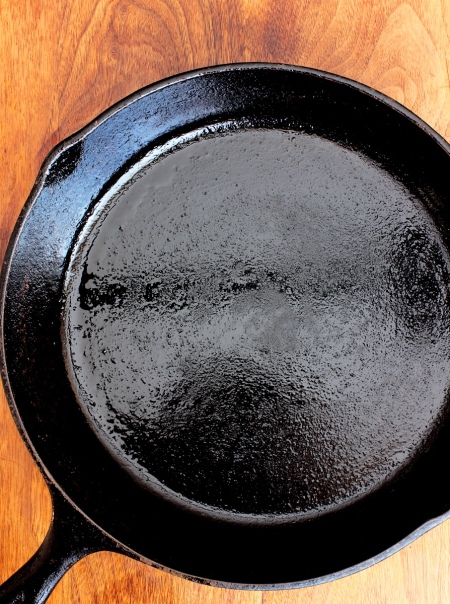 A nylon brush and quick drying will keep your cast iron in great shape, but sometimes your pans may need some refurbishing. This is a page about cleaning a cast iron skillet.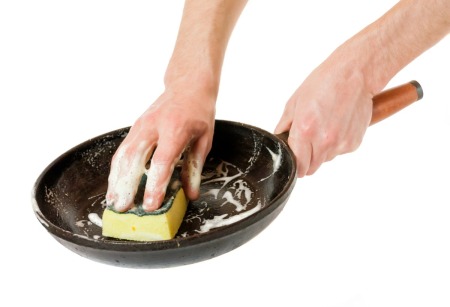 Used coffee grounds and a bit of water do an excellent job of cleaning your cast iron cookware. This is a page about cleaning a cast iron skillet with used coffee grounds.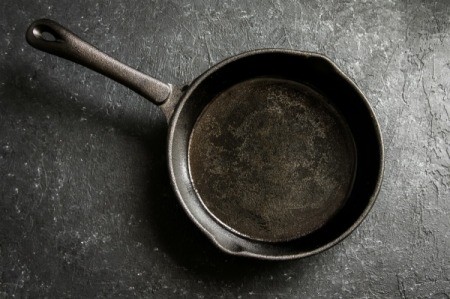 When you have a good or bad experience with a cleaning tool, you can help others by sharing your opinion. This product can be used like a sponge and will not damage the seasoning on your cast iron.
This is a page about the Ringer cast iron cleaner reviews.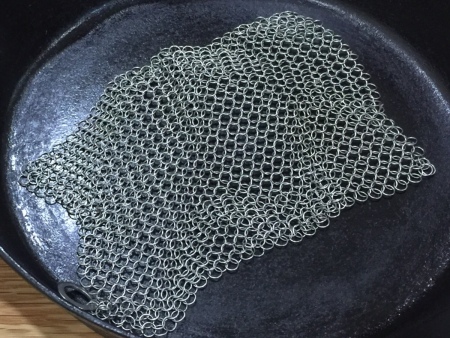 Cast iron cookware may need periodic seasoning, as would an old poorly maintained piece. Prior to re-seasoning you will want to thoroughly clean the pan. This is a page about cleaning a cast iron skillet to re-season.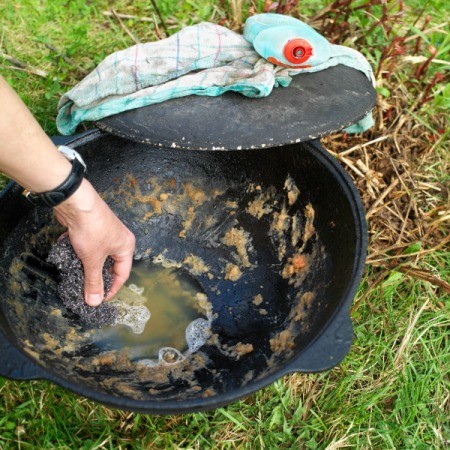 Cast iron pots can pick up odors from the food you cook in them. This is a page about cleaning a smelly cast iron pot.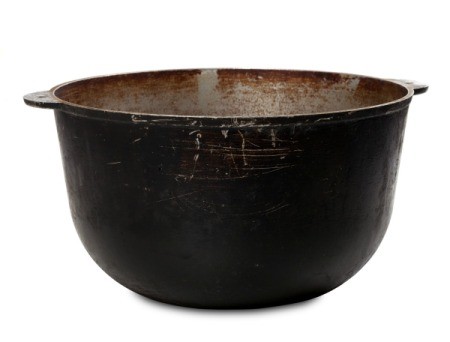 Archives
ThriftyFun is one of the longest running frugal living communities on the Internet. These are archives of older discussions.
To clean your treasured but crusty cast iron fry pan, just pop it into your oven on the day you use the self cleaning mode.
Read More...
I inherited my mother's cast iron skillet and I'm afraid I have ruined it. I hope someone can help me fix it.
Read More...
I use cast iron pans to help keep our blood iron levels more normal. But sometimes when we forget to season them well things get stuck on the bottom, or even burned.
Read More...
I love using my old-fashioned cast iron cookware, especially my grandmother's Dutch oven for homemade soups on top of our wood stove.
Read More...
Don't use dish soap to clean cast iron pans and don't run them through the dishwasher. Fill the dirty pan with water and bring it to a boil, then you should be able to scrub off any debris.
Read More...
Published by ThriftyFun.
© 1997-2023 by Cumuli, Inc. All Rights Reserved.
https://www.thriftyfun.com/Cleaning-a-Cast-Iron-Pan.html